Sunny Leone Collapses After Getting Shot at Night-Video goes viral
Sunny Leone Collapses After Getting Shot at Night, Raises Concern of Co-Actor Dev Gill And Team Members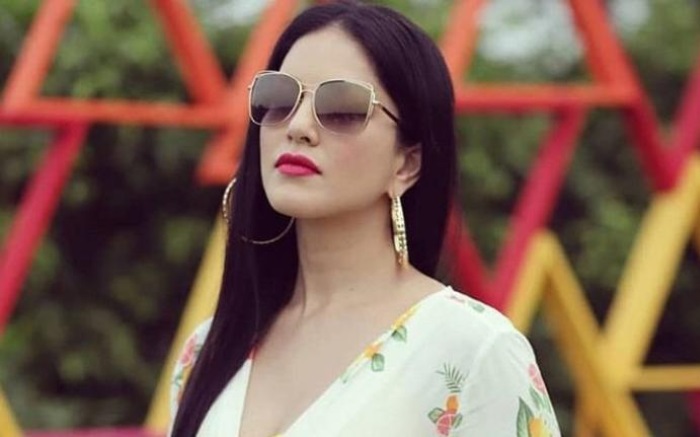 A shocking video has been released which shows popular actress Sunny Leone being shot by a costar with a gun on sets of a movie. Yes, Sunny Leone was shot at by actor Dev Gill while shooting for a scene for her upcoming film Coca-Cola at Rao Raj Vilas Kuchesar fort in Uttar Pradesh. The video soon went viral with fans and the kokokola team choke in horror.
In a video shared on behalf of Sunny Leone on her Instagram, the actress can be seen falling on the ground after suffering a gunshot from a 10-feet distance. You can hear Dev discussing about the scene as Sunny lies unconscious on the ground. When the film's crew members see no movement from Sunny, they start checking her out whether she got hurt with the gunshot fired at her.
Watch the viral video here:
Graphic Warning ⚠️
Part 2:
Thank Goodness she is ok! Ha ha ha 😂 pic.twitter.com/3UiMjg8XhP

— Sunny Leone (@SunnyLeone) June 27, 2019
The official twitter page a few hours later confirmed the hot actress is well and just played a prank on her crew.
Check out the video here:
Graphic Warning ⚠️
Part 1:
we needed to post this on behalf of @sunnyleone so the whole world knows what happened last night on set! pic.twitter.com/klYVZHPvK6

— Sunny Leone (@SunnyLeone) June 27, 2019
Sunny Leone is currently working on her upcoming comedy film Coca-Cola where she is learning a local dialect used in Uttar Pradesh. The makers of the film, produced by Mahendra Dhariwal, will start rolling the movie by next month end.
Sunny Leone also has 'Veeramadevi' directed by V.C. Vadivudayan which is planned for release in Tamil, Telugu and Hindi. She also has another trilingual 'Helen' which is under production and talks are on for a few more.
Also Read: Coca-Cola: Sunny Leone To Share Screen With These Two Star Comedians