Supreme Court rejects Bhima-Koregaon activists' plea seeking SIT probe, extends house arrest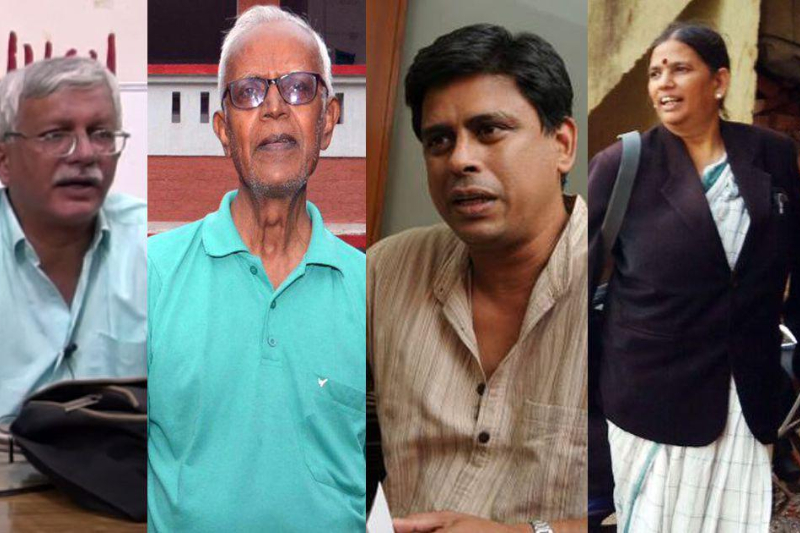 The Supreme Court of India on Friday rejected pleas of five activists arrested in connection with Koregaon-Bhima violence, seeking a probe by Special Investigation Team (SIT). Justice DY Chandrachud though disagreed with the Chief Justice of India Justices Dipak Misra and AM Khanwilkar and said, "fair and Impartial investigation is required."
Justice AM Khanwilkar, while reading the judgement for himself and CJI Dipak Misra's behalf, said the accused persons cannot choose which investigating agencies should investigate the matter.
The Supreme Court on Friday ruled out that activists will continue being under house arrest for another four weeks. The Court pronounced a 2:1 verdict on a plea by historian Romila Thapar and others seeking the immediate release of the five human rights activists.
The five activists comprising Varavara Rao, Arun Ferreira, Vernon Gonsalves, Sudha Bharadwaj and Gautam Navlakha are under house since August 29. The Maharashtra Police have alleged their actions at the 'Elgaar Parishad' meeting led to violence in Koregaon-Bhima, 29 km from Pune, on December 31 last year.
Justice Chandrachud said the court has stayed away from giving any observation on the matter as it may hamper the case. But the top court's restraint stopped when the Maharashtra police came into the picture. "It is not a case of arrest because of dissent," Justice AM Khanwilkar said.
"The court has to be vigilant that liberty is not sacrificed on the altar of conjecture. The conduct of police to use the media to cast aspersion on the activists is questionable," Justice Chandrachud said.  "There is no basis to link the activists with the allegations by police," he further read.
Last month, a senior Maharashtra police officer had claimed to have concrete and solid evidences against these five activists. The evidences include "thousands of documents and letters" that established the activists' links to Maoists and their role in facilitating weapons and funding.
The police officer also read out a letter exchanged between among the accused activists arrested in June, which spoke of hatching a plan to execute another Rajiv Gandhi-like incident to end Narendra Modi regime.
Also read:Sabarimala Temple verdict: Women of all ages can enter Temple, says Supreme Court