Supreme Court issues notice to Centre & Twitter over regulation of content
Supreme Court issues notice to Twitter, Centre Over Mechanism to check fake news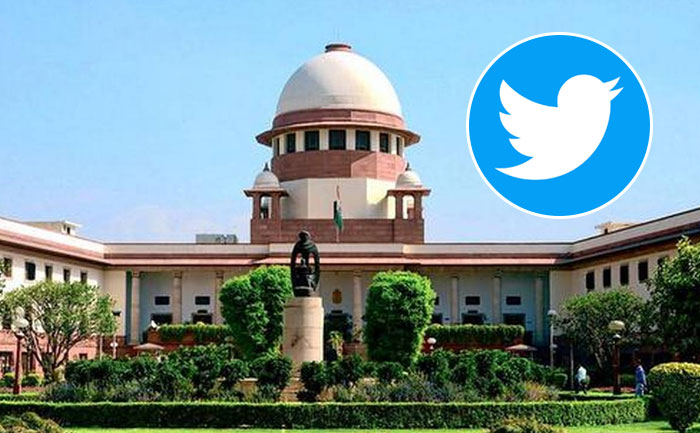 The honourable Supreme Court has issued a notice to Twitter and the Central Government. It is over-regulation of content. The notice was issued on a PIL filed by BJP leader Vinit Goenka. He is seeking regulation of content on social media platforms. The plea also seeks a crackdown on 'anti-India messages' attempting to trigger violence in the country.
Vinit Goenka's lawyer Ashwini Kumar Dubey submitted the PIL. It seeks a mechanism to screen hateful messages and advertisement on Twitter. As per the petition, there are hundreds of fake Twitter handles and FB accounts in the name of eminent people.
The petition also states that many politicians use these fake social media accounts for self-promotion and image building. Also to tarnish the images of opponents. The plea added that Twitter is also being used to challenge the unity, integrity and sovereignty of India.
The notice issued by the Apex Court comes amid a face-off between Twitter and the government. It is over the social media posts in connection with the Farmers Protest. Information Technology Minister Ravi Shankar Prasad had warned the social media platforms of strict action. It is for not cracking down on alleged inflammatory content. He had also added that they will have to comply with the law of the nation.
Reacting to the same, Twitter Executives has responded to make some structural changes at a meeting with officials from the Ministry of Electronics and Information Technology.
Also Read: Indian Twitter Alternative: Check Out Koo App Specifications And Know How To Download