Supreme Court Stays Arrest Of Shashi Tharoor, 6 Journalists in Sedition Case
Top Court stays arrest of Shashi Tharoor, Shashi Tharoor, Rajdeep Sardesai, Mrinal Pande, Vinod Jose And Others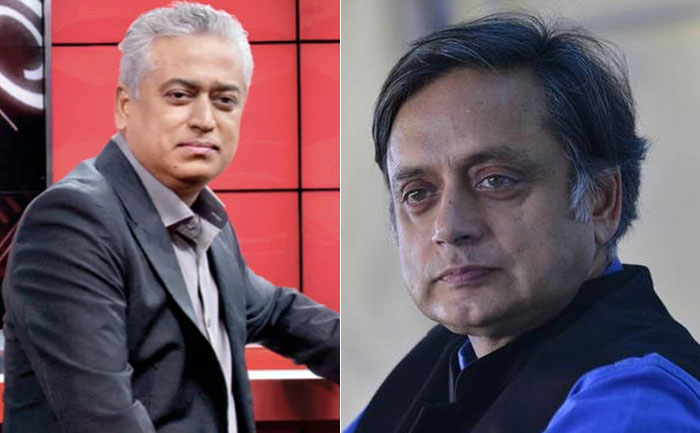 The honourable Supreme Court has stayed the arrests of Congress Leader Shashi Tharoor and 6 others senior journalists. The FIR's were regarding their tweets/reports about a farmer's death during tractor rally. The Bench of Chief Justice of India SA Bobde and Justices AS Bopanna and V Ramasubramanian also issued a notice in the plea. It was filed by Tharoor and the others seeking quashing of the FIRs filed against them. They were for allegedly "misreporting" and "spreading disharmony" over tweets and reports on the ongoing farmers' protests.
o
Senior Advocate Kapil Sibal requested the bench to grant interim protection frm coercive action. Though the bench was initially reluctant. But Sibal persuaded the bench by stating that the police from different states will make the arrest. The bench then stated that it was issuing notice returnable within two weeks and was staying arrest in the meantime. The cases will be taken up for hearing after two weeks, the court said.
An FIR was reportedly filed against Congress leader Shashi Tharoor, Rajdeep Sardesai, Mrinal Pande, Vinod Jose And Others by the Gurugram police last week. The action was taken following a complaint by Pankaj Singh, who has accused them of having spread false information. Another FIR was filed in Noida for allegedly sharing unconfirmed news on the death of a protester, during the tractor rally on Republic Day.
Rajdeep Sardesai was recently taken off air for two weeks by India Today. It is for tweeting that a farmer who had died amid the protests had been allegedly killed during police firing.
Also Read: Farmers Protest: As Chakka Jam Begins 50,000 Cops Deployed In Delhi-NCR And Other Regions