Supreme Court Forms Task Force For Transparent Oxygen Allocation
Supreme Court Constitutes Task Force For Transparent & Professional Allocation of Oxygen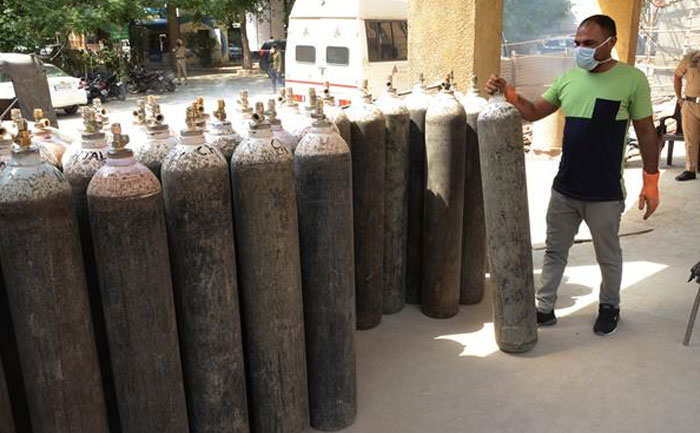 The Supreme Court has constituted a 12-member National Task Force to ensure the "effective and transparent" allocation of liquid medical oxygen. The Apex Court said the national task force will be responsible for the scientific allocation of medical oxygen to states amid the Covid-19 pandemic. The Union Cabinet Secretary or a nominee of the office will serve as Convenor of the NTF.
A bench of Justices DY Chandrachud and MR Shah said, "We expect that the leading experts in the country shall associate with the work of the task force both as members and resource persons as this will facilitate a meeting of minds and the formulation of scientific strategies to deal with an unprecedented human crisis. The establishment of this Task Force will enable the decision-makers to have inputs that go beyond finding ad-hoc solutions to the present problems. The likely future course of the pandemic must be taken into contemplation at the present time."
According to a report in The Hindu, the apex court had expressed dissatisfaction over the Centre's oxygen-for-bed formula. They said that it did not take into consideration the fact that many COVID-19 patients are in dire need of oxygen and do not get beds or were confined to home care.
The Task Force is to start work immediately and take up and determine the "pressing issue" of the modalities of oxygen within a week.
Also Read: Prabhas' Radhe Shyam Team Donate Set Property To Hyderabad Hospital