SC Retains Life Imprisonment For 'Saravana Bhavan' Owner P Rajagopal In Murder Case
Supreme Court upholds life sentence of Saravana Bhavan owner for employee's murder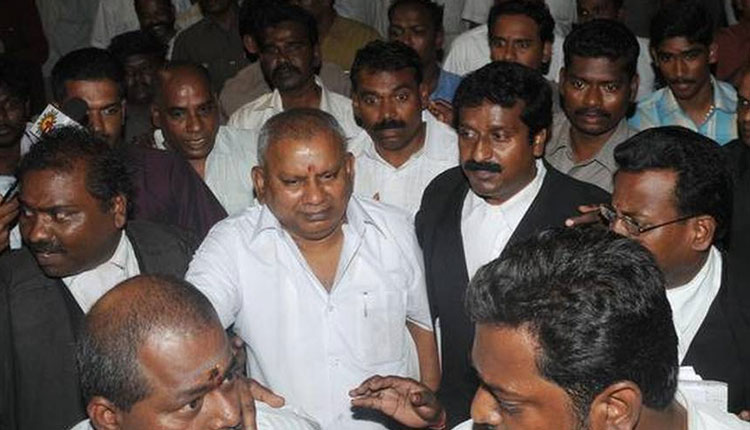 The Supreme Court of India on Friday dismissed the plea of P Rajagopal, the owner of popular restaurant Saravana Bhavan and retained life imprisonment awarded by Madras High Court in 2009. The Supreme Court has also asked P Rajagopal to surrender by July 7. The owner of Saravana Bhavan was found guilty and has been convicted for kidnapping and killing his own employee named Prince Shantakumar so that he could marry his wife. 
According to reports, P Rajagopal wanted to marry Prince Shantakumar's wife Jeevajothi, who is the daughter of Ramaswamy, who was an employee of Saravana Bhavan but Jeevajothi did not oblige. In 1990's Rajagopal, who had two wives at the time, wanted to make Jeevajothi his third wife. However, she objected to the proposal.
According to Indian Express, Jeevajothi married Shantakumar in 1999, a former tuition teacher who had joined his company. Rajagopal had threatened the couple to break off the marriage, according to the prosecution. But the couple refused to heed to his threats.
On October 1, 2001, the couple filed a complaint with the local police stating that they were abducted by Rajagopal's gang and intimidated. A few weeks later, on October 26, Shanthakumar was kidnapped from Chennai and taken to Kodaikanal. He was murdered the same day. In the year 2009, the court had granted Rajagopal bail due to various health reasons.
The court had also granted bail to Daniel, Karmegam, Hussain alias Zakir Hussain, Kasi alias Kasi Viswanathan and Pattu Rajan, who were allegedly hired by Rajagopal to commit the murder.
The body of Santhakumar was found by forest officials at Perumalmalai in Kodaikanal range in October 2001. It was buried in the Kodaikanal municipal burial ground. Later, the body was identified to be that of Santhakumar and a chargesheet filed for offences under section 302(murder) 364 (abduction) and 201 (destruction of evidence) IPC, following which the alleged conspiracy came to light.
The Madras High Court had convicted Rajagopal under section 302 IPC (punishment for murder) and sentenced him to undergo life imprisonment along with the five others.