Road to FIFA World Cup Qatar 2022: India's musical ambassador A. R. Rahman rocks Doha
A. R. Rahman along with his troupe performs live for first time in Qatar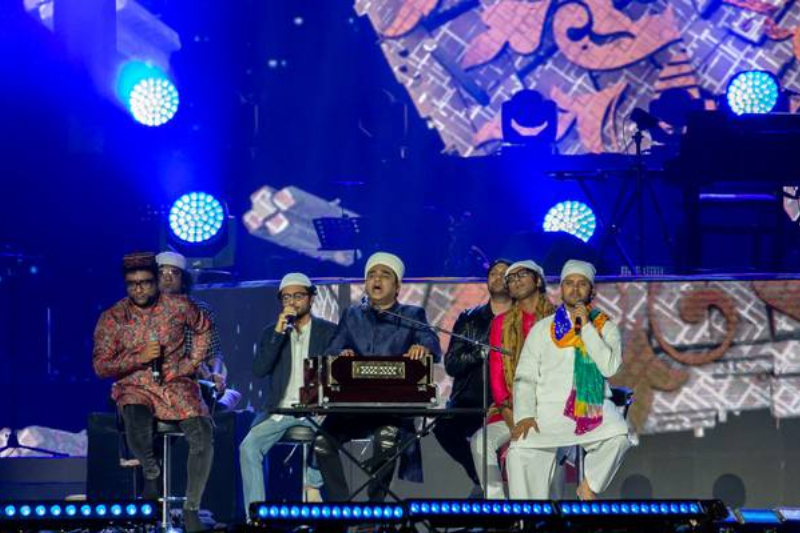 India's musical ambassador A. R. Rahman along with his troupe of more than 80 performers on Friday performed live for the first time in Qatar. Notably, Rahman and his troupe performed at Khalifa International Stadium — a proposed FIFA World Cup Qatar 2022 tournament venue — as part of Qatar-India 2019 Year of Culture.
Over 20,000 fans attended Rahman's concert. At least 6,000 Qatar 2022 construction workers were invited to attend the event, while the SC collaborated with Qatar Volunteers Group to provide more than 400 volunteers.
The Supreme Committee for Delivery & Legacy (SC), the organisation responsible for delivering the infrastructure and legacy for Qatar 2022, used Rahman's concert as an opportunity to engage with the local community. The mega-event also highlighted the venue's legacy use. It illustrated the stadium's versatility at hosting both sporting and cultural events.
Importantly, Khalifa International Stadium is the first tournament-ready venue for Qatar 2022. The stadium will also host the World Athletics Championship later this year.
It is worth mentioning here that working in India's various film industries, international cinema and theatre, A. R. Rahman is one of the world's all-time top selling recording artists. With a prominent career spanning two decades, Rahman is widely acclaimed for redefining contemporary Indian film music and contributing to the success of several films.
He has won two Academy Awards, two Grammy Awards, a BAFTA Award, a Golden Globe, four National Film Awards, fifteen Filmfare Awards and thirteen Filmfare Awards South in addition to numerous other awards and nominations. In the year 2008, the soundtracks from Slumdog Millionaire "Jai Ho" and "O…Saya" became phenomenal hits internationally, and earning Rahman enormous praise from cities and fans around the globe.
Also Read: Kaun Banega Crorepati: Amitabh Bachchan Begins Prepping For Season 11