Suriya Announces New Film With National-Award Winning Filmmaker Bala
Suriya Announces Collaboration With Ace Director Bala With Heartwarming Note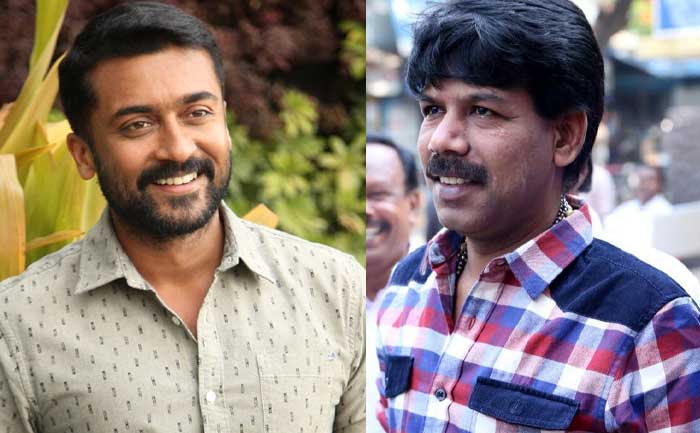 South star Suriya after the success of his last film Soorarai Pottru is awaiting the release of the next Jai Bhim. The actor today made a special announcement on his social media handle. He will be reuniting with ace director Bala for his next. The collaboration between the two is taking place after a gap of twenty years.
Suriya collaborated with director Bala for 'Nandha' in 2001, 'Pithamagan', and he also had a cameo in Bala's 'Avan Ivan' starring Vishal and Arya in lead roles.
Suriya took to his Twitter handle to make the special announcement with a heartwarming photo and note. In the post, Suriya has addressed Bala as the person who trusted him before 20 years, introduced a new world to him and gave him an identity. "He has always had more faith in me than me. I am starting one more beautiful journey with Bala anna, with the blessings of my father," he wrote.
Check out his tweet here:
என்னைவிட என் மீது அதிக நம்பிக்கை வைத்தவர்…
ஒரு புதிய உலகை எனக்கு அறிமுகம் செய்து அடையாளம் தந்தவர்..
20 ஆண்டுகளுக்கு பின் மீண்டும் அதே ஆர்வத்துடன் அவர் முன் நான்…
அப்பா ஆசீர்வதிக்க மீண்டும் ஓர் அழகிய பயணம் என் பாலா அண்ணனுடன்…
அனைவரின் அன்பும் ஆதரவும் தொடர வேண்டுகிறேன்… pic.twitter.com/H9wyutZD3h

— Suriya Sivakumar (@Suriya_offl) October 28, 2021
In the picture, we can see Suriya with his father and director Bala. All three have a broad smile on their face.
On the work front, Suriya is awaiting the release of Jai Bhim. The actor is playing the role of a lawyer fighting for the rights of the downtrodden. It will release on Amazon Prime on November 2.
Also Read: Jai Bhim First Song Power Featuring Suriya Is Gripping & Electrifying