Sushant Singh Rajput's Vande Bharatam poster out
Sushant Singh Rajput Was to Turn Producer With Vande Bharatam, Friend Sandip Ssingh Shares Poster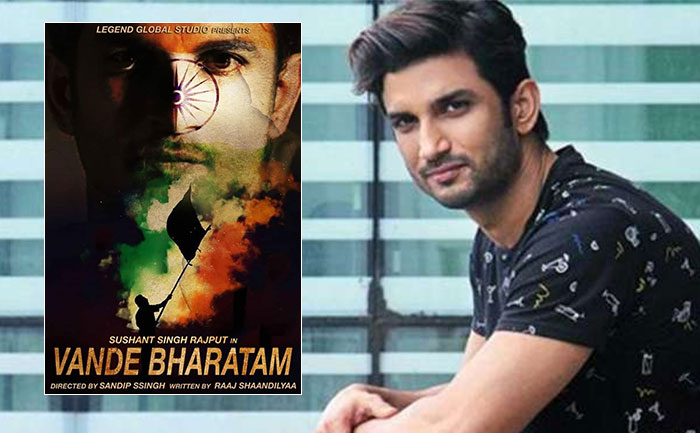 Sushant Singh Rajput's demise has left his fans and family bereft. The actor as per reports committed suicide. Family and Friends are dealing with the pain of his loss. They are also wondering what pushed him to take this extreme step.
Not any know that the multitalented actor was all set to turn producer.
Actor Sushant Singh Rajput was all set to co-produce a film with his friend Sandip Ssingh. The Raabta star was to star in the patriotic drama titled "Vande Bharatam". Now his friend Sandip Ssingh has shared a previously unseen poster of the film and mourned the loss of his friend. He also promised that he will complete the movie as a tribute to Sushant.
Sharing the poster Sandip wrote, "You made me a promise. We, the Bihari Brothers, will one day rule this industry and be the inspiration/support system for all young dreamers like you and me Bhai. You promised me that my directorial debut will be with you. Raaj Shaandilyaa wrote this and we were to produce this together. I need your belief, that faith you showed, that was my strength. Now, with you gone…I'm lost…but I promise you this, my brother. Now tell me how do I fulfill this dream? Who will hold my hand as you did? Who will give me the power of SSR, my brother?"
He added that he will complete the film and release it in Sushant's memory. Vande Bharatam's script is by Raaj Shaandilyaa. It was to mark the directorial debut of Sandip Ssingh.
Also Read: Salman Khan appeals fans to stand with Sushant Singh Rajput's family and loved ones