Breathe- Into The Shadows: Abhishek Bachchan shares intriguing teaser
Breathe- Into The Shadows Teaser: Abhishek Bachchan's Show Looks Dark And Dangerous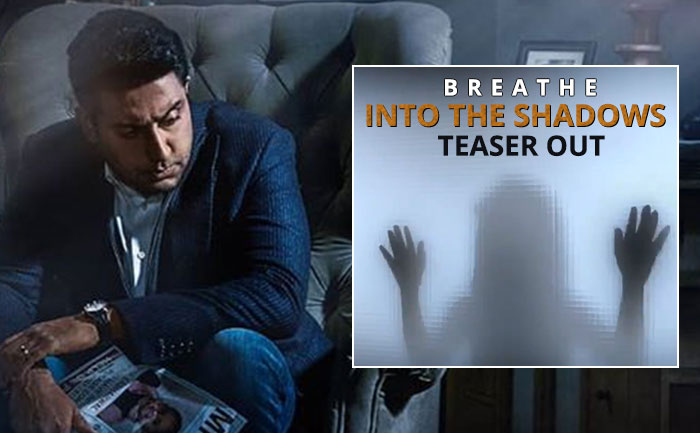 After sharing the first poster of his upcoming OTT debut web series 'Breathe: Into the Shadows'. Abhishek Bachchan is now out with the teaser of the film. Bachchan has taken to his Instagram account to share the intriguing teaser of the show.
The video captures the essence of the bond shared by a father and a child. It also unveils the logo of the show. Abhishek wrote, "Through the light or the shadows, we will make sure you come back Siya. #BreatheIntoTheShadows. Trailer out, 1st July" (sic).
Watch the teaser here:
The teaser shared by the actor is an animated video of a young girl playing with her toys. She is seen frolicking in the woods when tragedy befalls. The young girl is taken from her family into the dark and mysterious shadows.
What starts as a regular story of a father and his daughter turns into a dark and dangerous one.
Earlier this week an intriguing poster of Breathe: Into The Shadows was shared by the makers. It has Abhishek Bachchan sitting on an armchair holding a missing poster of a child in his hands.
The first season of the crime drama thriller featured actors R Madhavan and Amit Sadh in lead roles. It was much loved by fans. The second season marks the GURU actor's debut on OTT.
The crime thriller is created and produced by Abundantia Entertainment. The series will witness Amit Sadh reprising his role as senior inspector Kabir Sawant it is slated to release on 10th July 2020.
Also Read: Breathe Into the Shadows: Amazon Prime Video releases the first look of Abhishek Bachchan