Chhatrasal Stadium Murder: Wrestler Sushil Kumar arrested by Delhi Police
Sushil Kumar arrested by Delhi Police in the murder case of national champion wrestler Sagar Dhanka.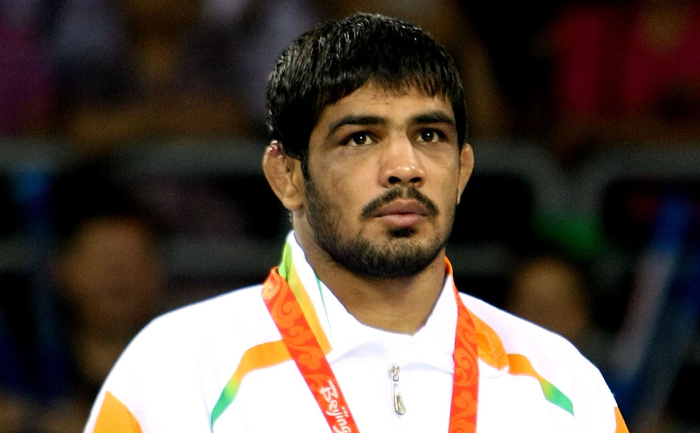 On Sunday morning, Wrestler Sushil Kumar was arrested by Delhi Police in the murder case of a national champion wrestler a 23-year-old wrestler Sagar Dhanka inside Chhatrasal Stadium in North West Delhi in Jalandhar. Kumar's friend, who had been accompanying him since Rana's death, has also been arrested.  The arrest was made from the Mundka area of Delhi.
CP Neeraj Thakur was quoted as saying by news agency ANI: "Wrestler Sushil Kumar has been arrested by a team of the special cell."
Deputy Commissioner of Police (Special Cell) P S Kushwah said: "A team of Special Cell led by Inspector Shivkumar, Inspector Karambir and supervised by ACP Attar Singh has arrested Sushil Kumar and Ajay from Mundka area of Delhi in connection with the killing of 23-year-old Sagar Rana at Chhatrasal Stadium."
#WATCH | A team of Delhi Police Special Cell arrested Wrestler Sushil Kumar; visuals from Saket Police Station.

(Source: Delhi Police) pic.twitter.com/tauURqxvC2

— ANI (@ANI) May 23, 2021
According to the reports, till Saturday evening Sushil Kumar wasn't found anywhere. He is using 12 different numbers to dodge the police.
The Delhi Police had recently announced a reward of ₹1 lakh for any information that leads to the arrest of wrestler Sushil Kumar, who was on the run. Another reward of ₹ 50,000 was announced for Ajay Kumar's arrest.
Sagar Rana died after they were allegedly assaulted by Sushil Kumar and other wrestlers on May 4 night, at the Chhatrasal Stadium premises in the national capital. According to the police, the brawl involved Sushil Kumar, Ajay, Prince Dalal, Sonu, Sagar, Amit, and others. Dalal, a resident of Jhajjar in Haryana.
The police said that the victims in their statement alleged that Sushil and his associates abducted Sagar from his house in Model Town to teach him a lesson for bad-mouthing him in front of other wrestlers.
ALSO READ: Chhatrasal Stadium Murder: Delhi Police Issue Lookout Notice Against Wrestler Sushil Kumar