BJP Veteran & Ex-Foreign Minister Sushma Swaraj Passes Away: Report
Former Foreign Minister Sushma Swaraj has breathed her last today at Delhi AIIMS hospital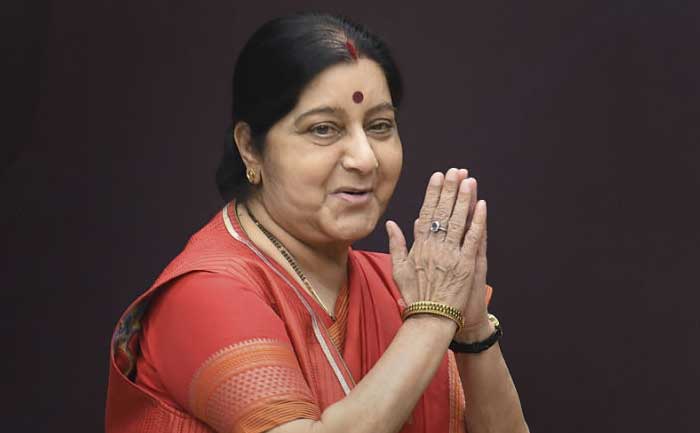 Senior Bharatiya Janata Party (BJP) leader and former Foreign Minister Sushma Swaraj passed away at Delhi's AIIMS hospital on Tuesday. Sushma Swaraj, who suffered a massive heart attack, has breathed her last on 6th August 2019. At the time of her demise, the BJP veteran was 67-years old.
In her last Twitter post, Sushma Swaraj thanked Indian Prime Minister Narendra Modi for abolishing controversial Article 370 from Jammu & Kashmir. In her post, she stated that she was desperately waiting for this day in her entire life. Notably, Sushma Swaraj was the Union Minister of Foreign Affairs in the Modi government from 2014-2019.
प्रधान मंत्री जी – आपका हार्दिक अभिनन्दन. मैं अपने जीवन में इस दिन को देखने की प्रतीक्षा कर रही थी. @narendramodi ji – Thank you Prime Minister. Thank you very much. I was waiting to see this day in my lifetime.

— Sushma Swaraj (@SushmaSwaraj) August 6, 2019
Sushma Swaraj was undoubtedly one of the most millennial Ministers that India has ever had. Washington Post termed Swaraj the Supermom of India. She is also one of the most followed Indian politicians on Twitter.
Condemning the demise of Swaraj's demise, Congress took to Twitter and wrote: "We are saddened to hear about the untimely demise of Smt Sushma Swaraj. Our condolences to her family and loved ones."
Taking to Twitter, Senior Politician wrote on Twitter, "Shocked to hear about the sad demise of Sushmaji Swaraj. She would always call me 'Sharad Bhau'. We've lost a great statesman, eloquent orator, efficient administrator, fellow parliamentarian and above all a kind hearted person."
Taking to Twitter, KPCC President Dinesh Gundu Rao termed Swaraj's death a terrible new. He wrote on Twitter "One of India's great parliamentarians, who could hold her own in any debate. Respected, affable and well-liked by all. We're going to miss her."
Sushma Swaraj did not contest the recently concluded election in which BJP won a massive majority. In November last year, she announced that she would not contest the general elections.