Syed Ali Shah Geelani's Body Draped in Pakistani Flag, Police Case Filed
Jammu & Kashmir: FIR over draping of Syed Ali Shah Geelani's body in Pakistani Flag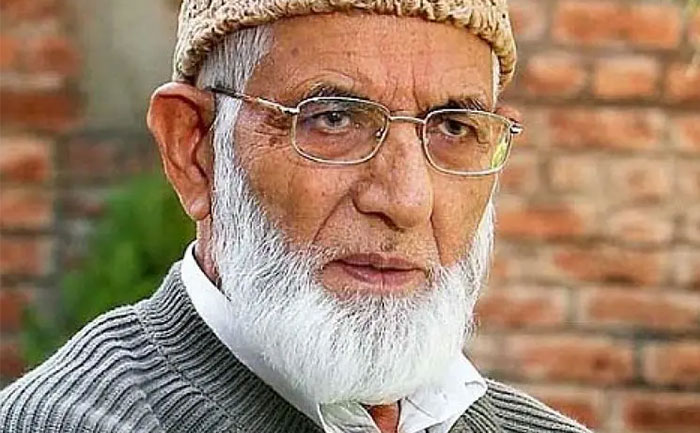 Separatist leader Syed Ali Shah Geelani passed away at his residence in Srinagar after a prolonged illness. Soon videos of Geelani's body draped in a Pakistani flag went viral on social media. Also, "anti-national" slogans were allegedly raised after his death. Police took cognisance of the video that showed Geelani's body draped in a Pakistani flag. They filed an FIR under unlawful activities against the action.
The Budgam Police registered the FIR against unnamed people under various provisions of the Unlawful Activities (Prevention) Act and the Indian Penal Code.
The videos surfaced after broadband internet and phone services were restored in Kashmir last night. "FIR has been registered into all anti-national activities," said Dilbag Singh, Director General of Jammu and Kashmir Police.
He was later buried quietly at a graveyard in a nearby mosque in Srinagar's Hyderpora early on Thursday. Police allowed only close relatives and neighbours to participate in the funeral. But Geelani's family told reporters that the police forcibly took away his body and carried out the burial without their presence. The allegations were denied by the police.
The clampdown imposed on communications and movement following Geelani's death was eased on Saturday. Whereas the Internet services on mobile phones were yet to be restored.
Also Read: Hurriyat Founder Syed Ali Shah Geelani Passes Away At 92