Syed Ali Shah Geelani Resigns As Head Of Hurriyat Conference
Separatist Leader Syed Ali Shah Geelani Resigns from Hurriyat Conference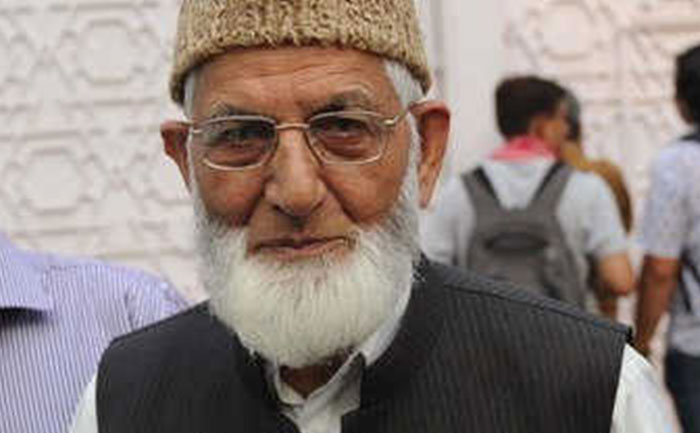 Jammu and Kashmir-based separatist Syed Ali Shah Geelani, has resigned from the All Party Hurriyat Conference. The 90-year-old who has been under house arrest since last August was appointed lifetime chairman in 2003. Geelani, the face of Kashmir's separatist politics for over three decades, blames the "present situation" for the step.
"In view of the current state of the Hurriyat Conference, I am announcing my complete dissociation from the forum. In this context I have already sent a detailed letter to all constituents of the forum," Geelani said in an audio message released on Monday morning.
He has also written a four-page letter to the members of the Hurriyat Conference. He has stated that he will not be answerable in any manner about the future conduct of the constituent members of the platform.
As per the PTI report, The separatist leader said the activities of Hurriyat Conference members currently in Pakistan-occupied Kashmir were being investigated by the amalgam for various allegations.
"The activities of these representatives were limited now to seeking access to assemblies and ministries for joining the government there (PoK). Some members were expelled while others started holding their own meetings. These activities were endorsed by you (constituents) by holding a meeting here to endorse their decisions," Geelani said in his letter.
Geelani had been leading the hardline faction of Hurriyat Conference. The moderate faction is being led by cleric Mirwaiz Umar Farooq. Apparently Geelani's close aide Mohammad Ashraf Sehrai the chairman of the Tehreek-e-Hurriyat (TeH) might take over Hurriyat too.
Also Read: J&k: Tehreek-e-Hurriyat leader arrested for his alleged links with terrorists