Game Over: Taapsee Pannu Has just 25 minutes of dialogues!
The rest of the film is narrated by background music and moods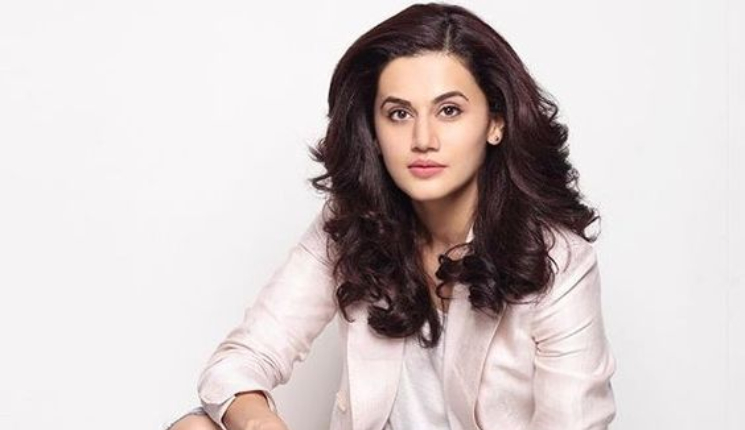 Taapsee Pannu is well geared for her next film to release. Titled 'Game Over' a trilingual film from the south is a gripping thriller. Directed by Ashwin Saravanan, the film hits the theatres tomorrow.
We know that Taapsee Pannu plays the role of an isolated woman. But what we didn't know about her dialogues. The actress who is known to be really bubbly in nature has a surprising duration of her dialogues. The actress as just 25 minutes of dialogues in the entire film!!! Well, the fact is surprising. Rest of the film is entirely narrated through background music and mood settings.
Taapsee Pannu is a physically challenges woman in the film and has to undergo hours of prosthetic makeup. In a conversation with in.com, he says "Even in my lunch hours, my legs would be tied up. There was a heavy cast which had to be put on, and it took about half an hour to wear. Every day, I shot for 12 to 15 hours with the cast on."
She also went on for a week-long holiday in between because she wanted to get through her isolation. She tried to keep herself surrounded by people whenever she could. She says "I forced myself to be around people. I went back to Mumbai and stayed over at my friend's place. As the film has me playing a lonely woman, I always surrounded myself with a lot of people whenever I got the chance. I even went on a holiday for a week."
The film stars Taapsee Pannu, Vinodhini Vaidyanathan, Anish Kuruvilla, Sanchana Natarajan, Ramya Subramanian and Parvathi.T.
Also Read: 15 Pretty Pictures Of The Bubbly Taapsee Pannu