Taapsee Pannu hits back at Rangoli Chandel on 'Saand Ki Aankh' cast debate
Taapsee Pannu finally reacts to the social media debate on ageism, however, Rangoli Chandel is not happy with the actress comparing herself to legends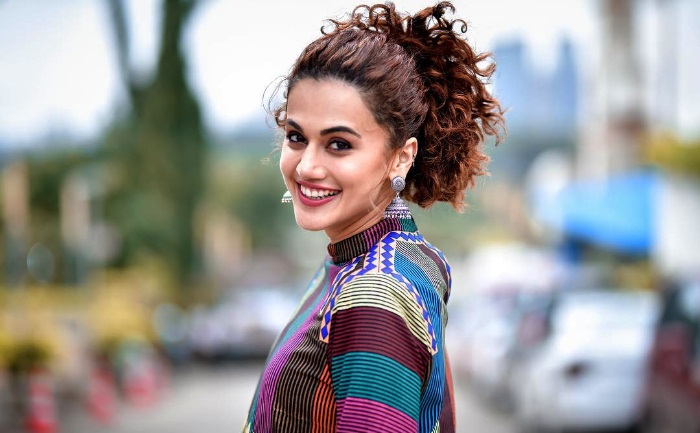 'Saand Ki Aankh'  starring Taapsee Pannu and Bhumi Pednekar is one of the most-anticipated films of the year. The trailer of the film was released a few days back. While most Bollywood celebs are all praises of the Saand Ki Aankh trailer.
Responding to the trailer, Bollywood actress Neena Gupta wrote on Twitter, "Yes I was just thinking about this Hamari Umar ke role toe kamsekam humse kara lo Bhai" to which Kangana Ranaut's sister, Rangoli Chandel agreed to it and this led to a social media debate.
Rangoli Chandel also tweeted that Kangana was originally offered the film. However, Kangana turned down the film as she felt veteran actresses like Neena Gupta and Ramya Krishnan would be a more appropriate choice for the role.
Neena ji Kangana was offered this movie and she loved the true story of Grandmom's achievements she suggested yours and Ramya Krishnan ma'am's name for lead roles but these men can't remove deeply rooted sexism from their filthy brains … https://t.co/f81LXDE5hg

— Rangoli Chandel (@Rangoli_A) September 24, 2019
With so many people raising their voice about the issue, actress Taapsee Pannu decided to put an end to it all with her answer.
Check out the post:
I hope and can only hope this will answer the question once n for all coz honestly now it's getting boring for us to repeat ourselves.
So all you lovely people here goes my RESPONSE –#SaandKiAankh pic.twitter.com/guldaTWaks

— taapsee pannu (@taapsee) September 24, 2019
To which, Rangoli replied to Taapsee's post sharing her opinion.
Take a look:
Acting ka A bhi nahin aata & comparing urself to all legends 🤣bhai ja thodi acting seekh le tacky silver hair & sasta prosthetic won't make u an actor,wat about body language f a 60 year old? Where is the aged voice?Longing fr gone youth in one's eyes?Where is acting 😂So funny! https://t.co/zQMWbcbIzl

— Rangoli Chandel (@Rangoli_A) September 24, 2019
Coming back to film, the movie is about how two sisters Prakash and Chandro not only fight against the age-old patriarchy system but also against the wrath of men who cannot digest them gaining popularity as shooters. It is all about how they learned to shoot when they had crossed their 60's and also won over 50 national championships. Today they are training many shooters in the last decade and a half.
'Saand Ki Aankh' will hit the theatres on 25th October 2019. It is likely to clash with Akshay Kumar's Housefull 4 at the box-office.
ALSO READ: Saand Ki Aankh Trailer: Taapsee Pannu-Bhumi Pednekar Starrer Hits The Bulls Eye