Taapsee Pannu Wants To Play An Indian Superhero In Avengers
Taapsee Pannu: I hope I get a chance in my life to be a superhero in Avengers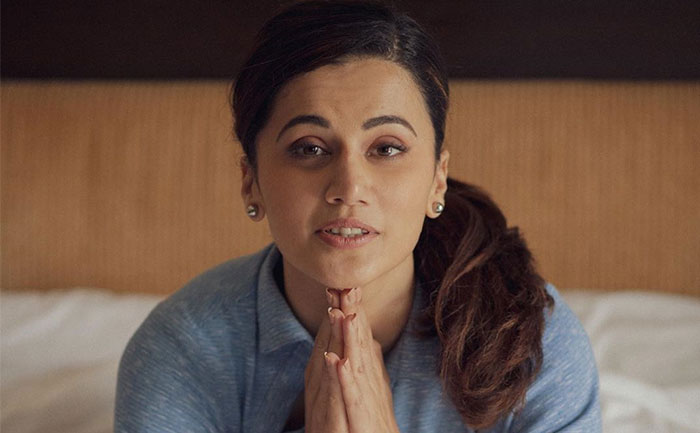 Taapsee Pannu is an Indian actress known for her work in Telugu, Tamil and Hindi films. Taapsee worked as a software professional and pursued a career in modelling before becoming an actress. During her modelling career, she appeared in a number of commercials.
If we take a look at her acting career, Taapsee Pannu has done a lot of unconventional films. She has proved that she can do any role with the required conviction. Speaking to news agency PTI, Taapsee Pannu has recently expressed her desire to play an Avengers superhero.
The Pink actress has recently said that she might get a chance in her life to play a superhero in Avengers. The Badla actress thinks that this is the only role she has not played as of now. Elaborating more about it, Taapsee said that she does not want to replace anyone but want to be an Indian superhero in the Avengers.
In an interview with PTI, she said, "I remember 'Captain Marvel' released along with 'Badla'. After I saw 'Captain Marvel' trailer, I told my sister, 'Had I done this, it would have been something else." She also revealed that she cried in the theatre when Iron Man aka Robert Downey Jr died in Avengers: Endgame.
Professionally, In 2015, Taapsee Pannu starred in the critically and commercially successful film Baby. She went on to star in the drama Pink (2016), the war film The Ghazi Attack (2017), the comedy Judwaa 2 (2017), the courtroom drama Mulk (2018), and the thriller Badla (2019).
Taapsee Pannu was last seen in the film Game Over. She will be next seen in Saand Ki Aankh which also stars Bhumi Pednekar in the lead role.
Also read: Taapsee Pannu To Play Cricketer Mithali Raj In Her Biopic