Vijay Sethupathi to Play Muttiah Muralitharan's role in His Biopic?
Vijay Sethupathi to play Muttiah Muralitharan in Sri Lankan legend's biopic?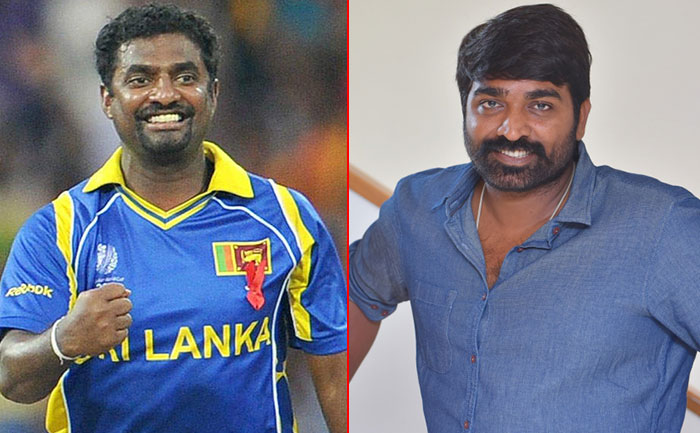 After Kapil Dev, it looks like, the makers have chosen Sri Lankan's cricketer, Muthaiah Muralitharan for next biopic film. According to reports, notably, Muthaiah Muralitharan is the only cricketer who has taken 800 wickets in Test matches. The legendary player retired from international cricket in 2010 and he played his last Test match on 22 July 2010.
Muralitharan still holds the record of having most wickets in Test and ODI. In 2017, he became the first Sri Lankan players to be inducted into the ICC Hall of Fame. Muralitharan won the Ada Derana Sri Lankan of the Year in 2017.
Lets' comeback to Muralitharan biopic, if anything to go by reports, the role of the legendary spin wizard will be played by Tamil actor Vijay Sethupathi. The Tamil actor looks quite similar to the legendary player. The biopic of Muralitharan will be titled '800' as he took 800 wickets in Test matches. He took his 800th wicket in his Test career by knocking out Team India's Ojha in the Gala.
As per the reports, Muralatharan's biopic will be shot in Tamil Nadu, Sri Lanka, Australia and London.omments. The news of Muralitharan's biopic was done by GulfNews but it is yet to get confirmation from the actor. The website quoted an anonymous source as saying "We will begin filming in December 2019. It's a big-budget film that will be shot in India, Sri Lanka, England and other parts of the world."
Apart from his brilliant performance, there are lots of things that need to be shown on the screen. He belongs to the minority community of Sri Lanka and represented his team at a time when the country was locked in a violent conflict with LTTE, a terrorist organisation that demanded a separate nation for Sri Lankan Tamils in the northern and eastern part of the island nation.
Vijay Sethupathi debuted in the film industry in 2004 and now he has become one of the households in Tamil film Industry. The actor has several films lined up for future such as 'Kadaisi Vivasayi', 'Sanga Thamizhan', 'Laabam', 'Sye Raa' among others.
Also Read: Diwali 2019: Vijay Sethupathi's Bigil To Clash With Thalapathy Vijay's Sanga Thamizhan?