Taimur Ali Khan owns these 5 most ridiculously expensive things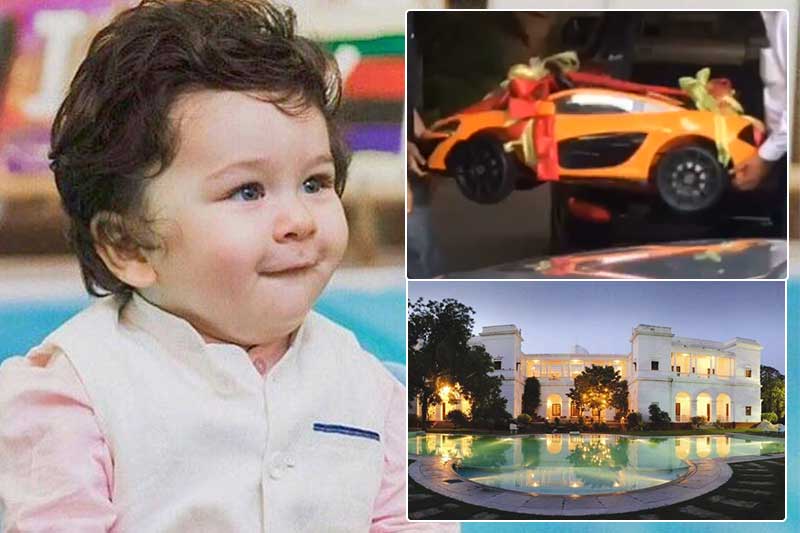 Taimur Ali Khan, who has recently celebrated his second Birthday in South Africa, Cape Town along with his father Saif Ali Khan and mommy Kareena Kapoor Khan. The little munchkin has always been in the news and known as one of the most favourite star kids for Paparazzi.
Do you know? Taimur Ali Khan owns five ridiculous expensive things that we common people can only desire to get. The expensive things owned by Taimur is hard to believe but when we talk about the little prince we should know that he is the grandson of Nawab Mansur Ali Khan Pataudi.
At the age of 2, having these expensive might sound ridiculous but being the son of Saif Ali Khan and Kareena Kapoor, he gets tons of gift from friends and family.
The youngest heir of Nawab Khandan, Taimur already owns five expensive things that most 2-year-old can only dream about owning.
Expensive things that Taimur Ali Khan owns:
1) Taimur Ali Khan Pataudi Forest:
Kareena Kapoor's dietitian, Rujuta Diwekar had gifted a forest to Taimur Ali Khan on his first birthday last year. Yes, you read that right. Taimur's forest is known as Taimur Ali Khan Pataudi Forest, which spread over 1,000 sq ft and has around 100 trees.
Taking to Instagram  Rujuta Diwekar wrote: "There are 3 jamuns, 1 jackfruit, 1 amla, 40 Bananas, 14 Moringas, 1 Kokum, 1 Papaya, 5 Seetaphal, 2 Ramphals, 2 Nimbu trees. Besides these it grows 3 different types of native pulses and many Mirchi, Ginger, Turmeric and kari patta plants. Not to mention the green leafy veggies and the genda phools that grow in between."
2) Jeep SRT:
On his first Birthday, father Saif Ali Khan bought a new SUV with a baby seat at the back for Taimur. Ever since Saif has been spotted several times driving it around with the little prince comfortably seated at the back in the vehicle.  According to reports, the SUV costs whopping Rs 50 lakh.
3) Mercedes McLaren:
On his second birthday, Taimur Ali Khan got a Mercedes McLaren as a gift from his mom Kareena. It is not that cost Rs 6 crore but a toy car. But don't think that it is just another toy car, in-fact the young prince can actually sit inside it and drive around the battery-operated car.
4) Pataudi Palace: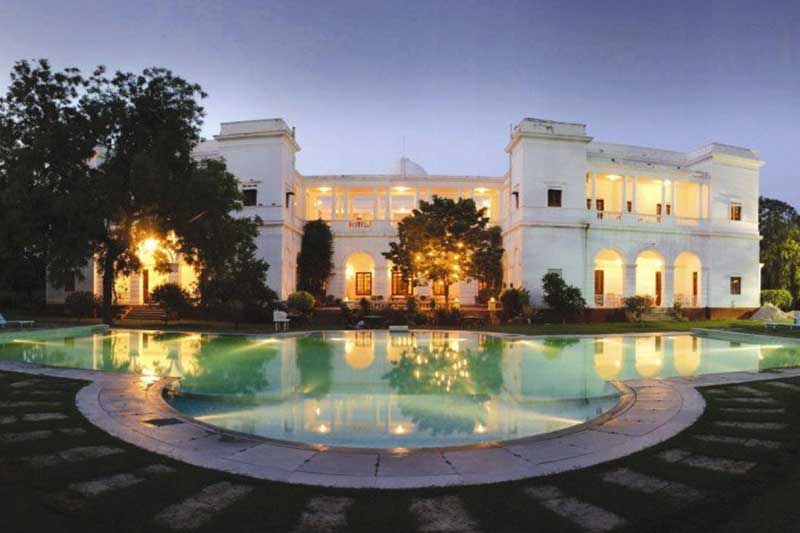 You must be wondering that how can Taimur own the Pataudi Palace at 2-year-old. Considering his father Saif Ali Khan is the Nawab of Pataudi and Taimur's step-siblings Sara Ali Khan and Ibrahim Ali Khan are closer in line for succession than he is. According to a Bollywood Now, Taimur will be an equal stakeholder to the Rs 800 crore palace just as his stepbrother Ibrahim and sister Sara.
Also read: Taimur Ali Khan cuts big birthday cake with Saif and Kareena, see pics
5) Apartment at Fortune Heights: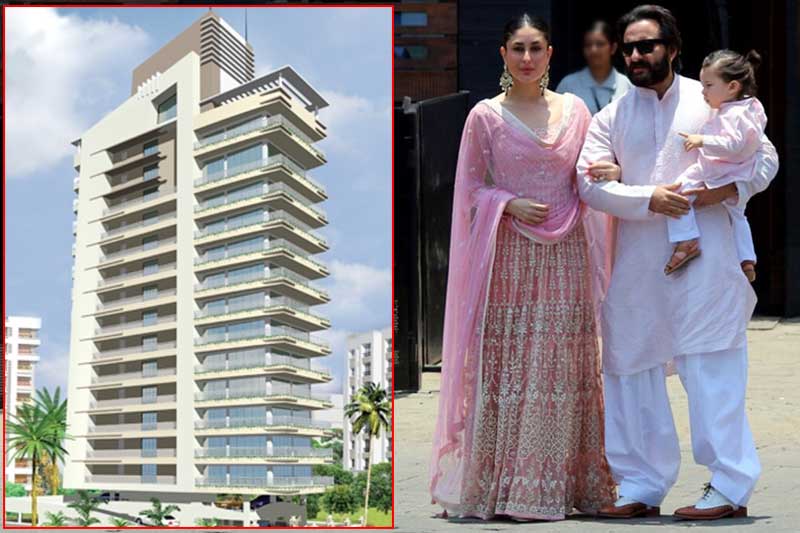 Taimur Ali also owns an apartment at Fortune Heights and you must have seen photos of Saif and Kareena with Taimur as they often visit the apartment. The luxury apartment is located in the heart of Mumbai that cost the actor Rs 48 crore. According to rumours, Saif and Kareena's Fortune Heights apartment will go to Taimur Ali Khan.
Also read: Aishwarya Rai Bachchan owns these 5 most ridiculously expensive things