#MeToo: Tamil actress Shalu Shamu was asked for sexual favour to work with Vijay Deverakonda
Shalu said that she was asked by a director of a film to sleep with him.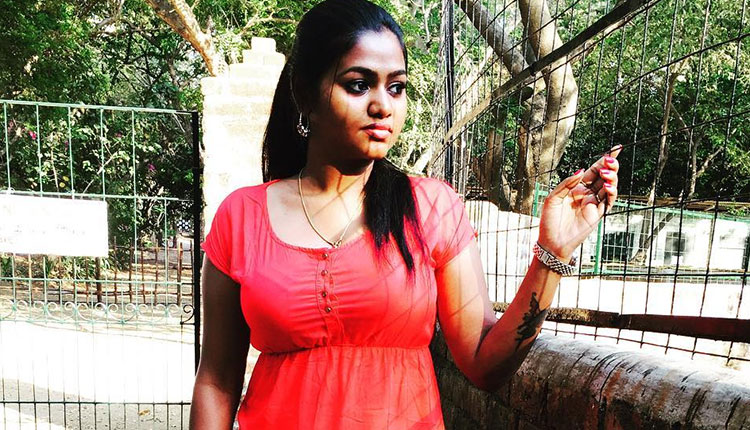 Shalu Shamu is an upcoming Kollywood actress and she was last seen in Mr Local. The actress has shared her #MeToo story with her followers. She shared her ordeal while interacting with her fans on Instagram. The actress said that she was asked by a director of a film to sleep with him for a role. She further said that the director was of a Vijay Deverakonda film but didn't reveal the name. The claim made by the actress has shocked everyone in the Tamil industry.
Shalu opened up about her #MeToo story when a fan asked her if she also had one. Responding to the question she said, "Even I have Come Across #metpp but I don't wanna complain regarding Tis coz I know to handle myself as a grown up kid:) Incase if I complain wat is the use? Do you think the opponent party going to accept it wholeheartedly?? Crazy."
She further said, "Very Recently I got an approach from a famous Director to sleep with him to get a chance in his new movie with Vijaydevarkonda !!! #STOPWHERETHEYSTART."
Here's the screenshot below.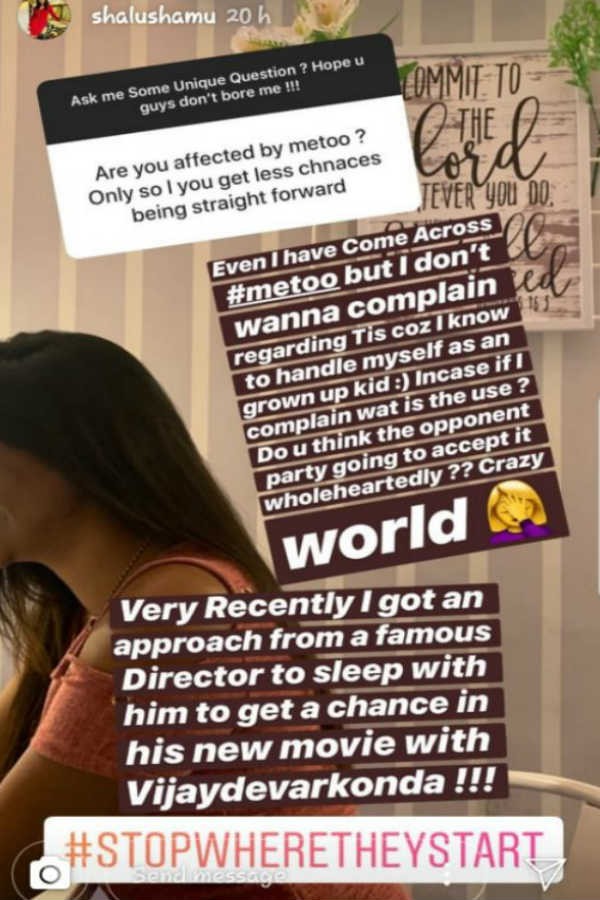 Shalu is not the only one who has shared her story. Earlier Chinmayi, Tess Joseph, Leena Manimekalai and Divya Unni among others have also come up with sexual allegations against a few bigwigs of the South industry.
Talking about the 25-year-old Shalu, she has appeared in movies like Tamizhuku En Ondrai Azhuthavum, Thiruttu Payale 2 and Rekka.
Also Read: #MeToo: Veteran Actor Siddique Accused Of Sexual Misconduct By Revathy Sampath