Tamil Nadu: NGT orders reopening of Vedanta Sterlite copper smalter, Tuticorin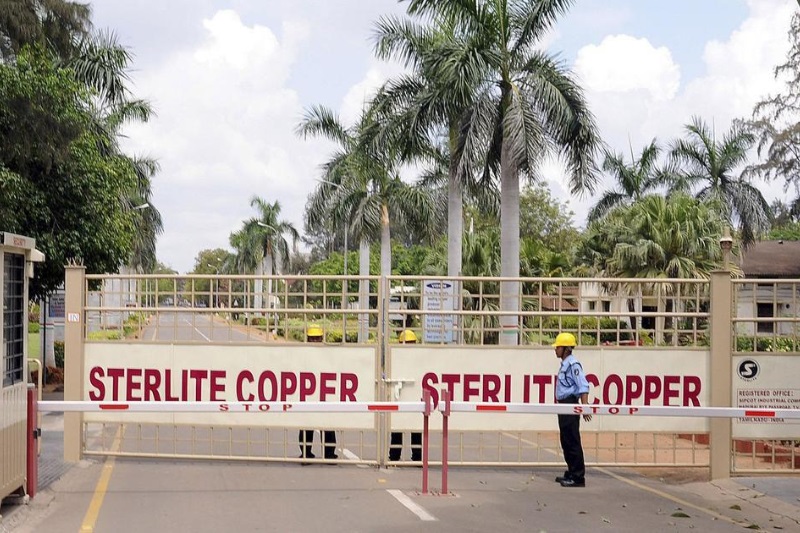 On Saturday, the National Green Tribunal has set aside the Tamil Nadu government's order of closing down the Sterlite copper plant in Tuticorin where a massive protest was witnessed in May against alleged pollution by the factory.
Apparently, NGT directed the Tamil Nadu Pollution Control Board to pass fresh order of renewal of consent for the Sterlite plant saying that the closure order of the plant was 'unjustifiable'.
The green court also directed the parent company of the Sterlite, Vedanta Ltd, to spend Rs 100 crore over 3 years for 'welfare activities' in the region.
According to reports, at least 13 people were killed and several injured on May 22 this year when police had opened fire on a crowd staging protest in Tuticorin in Tamil Nadu.
On May 28, the state government had then ordered the state pollution control board to seal and 'permanently' close the mining group's copper plant following violent protests over pollution concerns.
Notably, on Monday, NGT had reserved its order on the plea by Vedanta Ltd challenging closure of its Sterlite copper plant in Tamil Nadu.
A bench headed by Adarsh Kumar Goel chairperson of NGT said the order would be uploaded on the tribunal's website next week.
Earlier, The company had offered before the tribunal that it would invest Rs 100 crore in Tuticorin for the welfare of people, including construction of hospitals, Schools and supply of drinking water.
The company also mentioned that this this amount would be in addition to the Rs 10 crore spent by the company annually in social work under the Corporate Social Responsibility (CSR).
Previously, the tribunal had set up an independent committee to look into the allegations of environmental pollution by Vedanta-owned Sterlite copper factory.
Headed by former Meghalaya High Court Chief Justice Tarun Agrawal, the committee had said that no notice or opportunity of hearing was given to Vedanta before the closure of the plant.
Although on August 9, the tribunal had allowed Vedanta to enter administrative unit inside its plant at Tuticorin, observing that no environmental damage would be caused by allowing access to the section.