Madhya Pradesh: Kamal Nath to contest Assembly poll from Chhindwara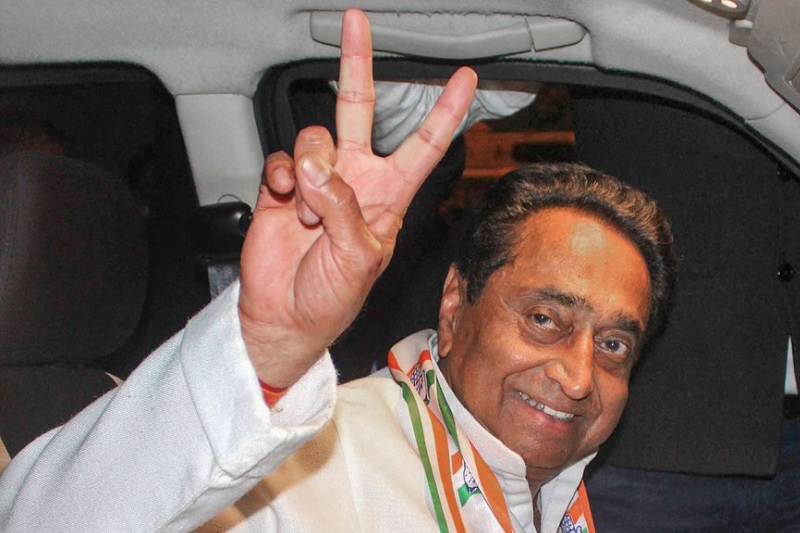 Chief Minister designate of Madhya Pradesh, Kamal Nath announced that he would contest the Assembly polls from his home turf Chhindwara but hasn't decided on which particular seat he would contest from the Chhindwara district.
According to rules, Kamal Nath who is already an MP from Chhindwara, will have to get elected in the state Assembly within six months after assuming ministerial berth.
Chhindwara district has seven Assembly seats, among which four are reserved for Scheduled Castes and Scheduled Tribes, which makes him ineligible to contest from those four seats. Chhindwara, Saunsar and Chourai are for general candidates and any one can be picked by Kamal Nath to contest from. Amarwara (ST), Parasia (SC), Junnardeo (SC) and Pandhurna (ST) are reserved.
"Of the seven seats in Chhindwara district, only three are unreserved. I had told them (party) that I would contest from the seat from where the Congress won with the largest margin (in the 2018 polls)," Kamal Nath was quoted as saying by news agency PTI on Saturday.
Saunsar is the seat in Chhindwara district from where Congress won by the highest margin of 20,742 votes. Saunsar is also the place of Kamal Nath's home and he listed as a voter from that seat only.
The 72-year-old veteran, who is also a nine-time Member of Parliament from Chhindwara was declared the leader of the Congress Legislative Party (CLP).
Kamal Nath met Madhya Pradesh Governor Anandiben Patel at the Raj Bhavan to stake claim to form the government in the state and was immediately invited by the Governor to do so. He is expected to take oath as the 18th Chief Minister of Madhya Pradesh.
It may be recalled that after 15 long years, Congress snatched the central state from the ruling party at the Centre, BJP. It is said that Kamal Nath played a big role in reviving Congress' fortunes in the state against a formidable Shivraj Singh Chouhan-led BJP government.
ALSO READ: Indira Gandhi to Rahul Gandhi, Kamal Nath remains the 'Rajinikanth' of Indian politics