Tanushree Dutta files written complaint againt Nana Patekar and others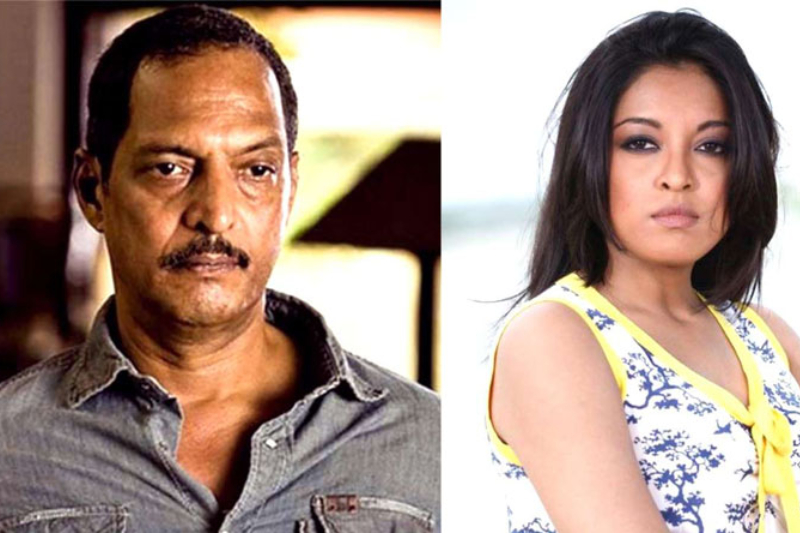 After getting a heavy coverage to Tanushree Dutta and Nana Patekar controversy, the actress has filed a written complaint against renowned actor Nana Patekar, choreographer Ganesh Acharya, director Rakesh Sarang and MNS party workers who attacked her vehicle at Oshiwara Police station.
Confirming the complaint, senior police inspector Shailesh Pasalwar told Mid-Day that they were looking into the matter. Tanushree Dutta in her complaint narrated the incident saying, "The incident took place between March 23-26, 2008, on the sets of Horn 'Ok' Pleassss at Filmistan studio 3 in Goregaon West. Initially, the song was supposed to be picturised only on me. Nana Patekar was there only for a short part, in which I was not involved. It was also not a part of my rehearsals that took place on March 17 and 20, 2008 at Shrique Hall under the supervision of choreographer Ganesh Acharya."
Dutta added into her complaint, "Before the shoot, I had clearly mentioned that I would not perform any lewd or vulgar steps as part of the song. On the fourth day of the shoot (March 26), Patekar behaved inappropriately with me. He was continuously pushing me around."
Tanushree Dutta has accused Housefull 4 actor Nana Patekar of misbehaving or sexually harassing on the set on film Horn Ok Pleassss a decade ago.
Reacting on allegations made by Tanushree Dutta, Nana Patekar on earlier Saturday said, "Jo jhooth hai, woh jhooth hai (A lie is a lie)" he said before getting into a car. "Dus saal pehle iska jawaab de chuka hoon (I had said this 10 years ago),"
While, the choreographer, Dutta has named in her complaint said, the incident had never happened. Apart from Choreographer and Nana Patekar, Tanushree Dutta has accused filmmaker Vivek Agnihotri of behaving inappropriately with her on the sets of a 2005 film, 'Chocolate', asking her to strip off camera on the sets of the film.
Also read: Nana Patekar on Tanushree Dutta's accusations: A Lie is a lie