Nana Patekar on Tanushree Dutta's accusations: A Lie is a lie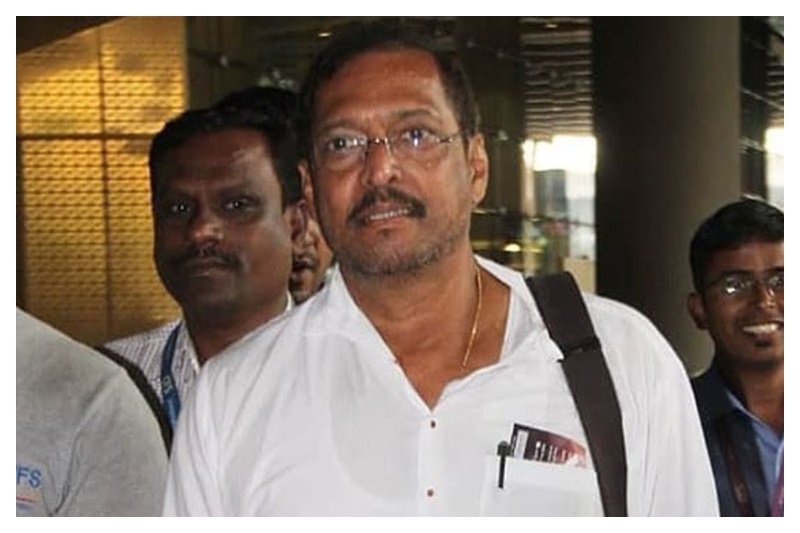 Nana Patekar denied Tanushree Dutta's allegations and that he misbehaved with her on the sets of the film Horn Ok Pleassss. Tanushree's allegations have started a new wave of the #Metoo campaign in Bollywood and actresses like Pooja Bhatt and Sapna Pabbi have also shared stories of sexual harassment in Bollywood.
Nana Patekar was shooting for Housefull 4 in Jodhpur and he landed in Mumbai on Saturday.
Patekar claimed that Tanushree's allegations were a lie and he told reporters at Mumbai airport, "I said this ten years ago…a lie is a lie (Dus saal pehle bol chuka hoon, ab jo jhoot hai woh jhoot hai)" The actor was surrounded by officials when he exited the airport.
At the Jodhpur airport, Nana Patekar chose to not answer any queries about the allegations and instead maintained silence over it.
When he was asked about addressing the media in detail, he said, "It will happen."
The 67-year-old actor and choreographer Ganesh Acharya are likely to hold a press conference to clear their names from the allegations levelled upon them on October 8.
Nana Patekar's lawyer and Vivek Agnihotri have sent a legal notice to Tanushree Dutta.
Also read: Man who vandalized Tanushree Dutta's car believes Nana Patekar has no role in it