After slamming Amitabh Bachchan, Tanushree Dutta takes break from her crusade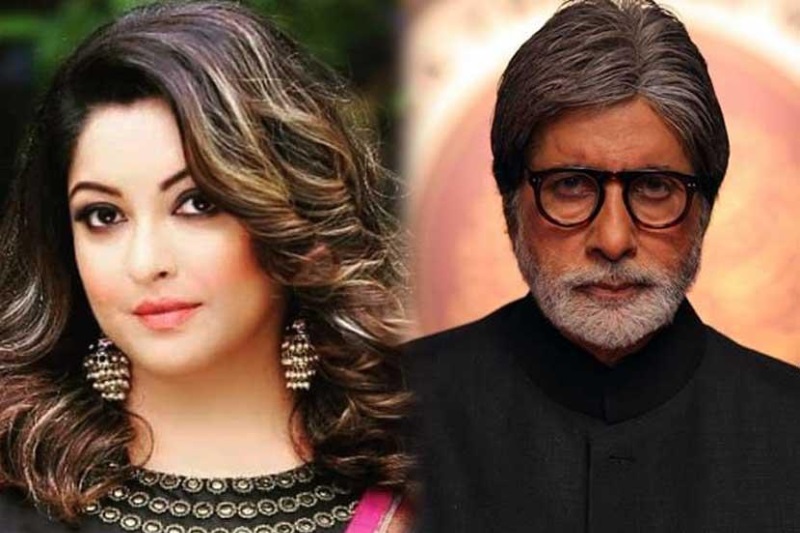 Tanushree Dutta started the #Metoo debate in Bollywood when she accused Nana Patekar of sexually harassing her on the sets of a film.
The incident had taken place a decade ago, on the sets of the film Horn OK Please. India Today quoted her saying, "I was supposed to get touchy-feely with Nana Patekar. When I resisted, they said that I was 'un-cooperative' and 'woh scene karna hi padega.'"
Many other Bollywood actors like Twinkle Khanna, Farhan Akhtar, Swara Bhasker. Sonam Kapoor and more stood up for her, Amitabh Bachchan evaded the question when asked and said, "Na toh mera naam Tanushree Dutta hai aur na hi Nana Patekar."
Tanushree slammed him and said, "I'm hurt, as these are people who do movies on social causes. They play roles in films and the audience applauds. But when it comes to standing up and doing something about what is happening in front of you, there are these evasive statements that don't make sense," as quoted by India Today.
After that, she also released a new statement saying that she would take a break and would return in a while.
"My throat is swollen, voice down and I'm unwell because of the exhaustion of the last few days. For the last 8 years that I've been on the spiritual path, regardless of which part of the world I am, I mostly prefer to live in solitude, silence, prayer and meditation and have gotten used to that peaceful lifestyle.I only come out and interact socially and even speak only when need be for work or other social commitments. But last few days I've had to go all out talking and interacting with press up to 16 hours a day for the sake of this movement and it has drained me out a bit. Im resting to regain some strength while some other developments take place in the back ground. I will be back in few days and join the fight again. This is not just a news story anymore my friends. This is a war that I have been called to partake in for not only my sake but for the sake for countless millions..It is my dharma; my duty as a human being," she said in a statement.
Also read: No legal notice as yet; Tanushree Dutta mocks Nana Patekar