Taylor's 'You need to calm down' similar to Beyounce's 'Party'?!?
Fans are again on a twitter war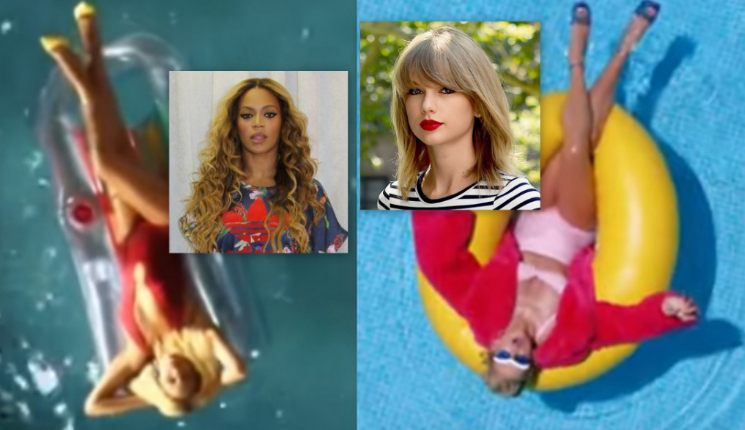 Taylor Swift's latest music video has once again taken over the charts. "You need to Calm Down" is now one of the best-loved music videos.
But then we have Taylor swift haters who make it seem like she is all at fault. People have been accusing Taylor Swift of copying Beyonce's music video 'Party'. There is a striking similarity between the music videos as the fans and haters say alike.
It is not just for this song. While at the BBMA this year, Taylor Swift's song 'Me' had a certain beat which somehow had similarity with some of Queen Bee's Netflix music documentary 'Homecoming'. The people have been tweeting some angry and nasty stuff like "If Taylor Swift wants people to stop accusing her of ripping off Beyoncé, maybe she should quit ripping off Beyoncé", and also add "Her whole 'above-ground pool party in a trailer park' vibe cribs a lot of shots from Bey's 'Party' video. This is just one example."
Previously, while we had Taylor Swift's 'Bad Blood', people accused her of copying Knowles' 'Formation'. But the director of 'Look What you made Me Do' came to Taylor's rescue and told the others that it was Beyonce who had copied.
These comparisons have started since 2009 VMAs when Kanye West interrupted Taylor Swift's acceptance speech for 'Single Ladies' and that Beyonce should have won it.
Also Read: Taylor Swift Shuts Down Question On Settling Down And Having Children