TCS Becomes second Indian company to hit 8 lakh cr market cap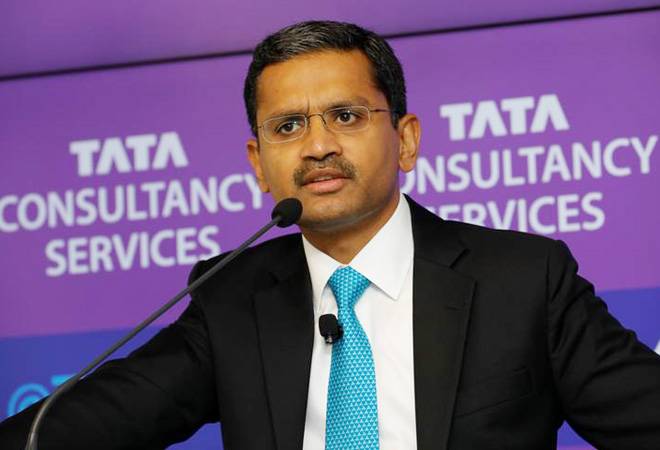 Tata Consultancy Services on Tuesday became the second Indian company to have an International market valuation of more than 8 lakh crore after getting a huge hike in its share market. During the afternoon trade, the IT major's market capitalisation (m-cap) stood at Rs 8,01,550.50 crore on Bombay Stock Exchange (BSE).
Tata Consultancy Services' share was reportedly gone up 2 per cent to Rs 2,097 which was its 52 weeks high on BSE. While the company's market value increased sharply by Rs 14,644.36 crore to Rs 8,01,397.36 crore. Earlier on August 23, Reliance Industries (RILNSE 1.04 %) became the first Indian company to cross the Rs 8 lakh crore. TCS is believed to be one of the most valued firms in terms of m-cap.
TCS on June 15 became the first Indian company to close the trading session with a market valuation of over Rs 7 lakh crore. The market valuation of TCS had earlier this year gone past the Rs 6 lakh crore level, making it the second company to achieve the milestone after Reliance Industries.
TCS's stock has gained almost 54.6 per cent in the current year. The stock has seen a continuous rise due to share buyback offer worth over Rs 16,000 crore by the company from September 6 to September 21. Under the offer, TCS has decided to buyback total 76.19 million shares for Rs 2,100 a piece.
According to the report, In its quarterly results for the quarter ending June, TCS' net profit rose 6.3 per cent sequentially while 23.5 per cent on the Y-o-Y basis to Rs 7,340 crore.
Also read: Paytm Money: Enters Mutual Fund segment; SIPs starting from Rs 100