Divorce case with wife Aishwarya: Tej Pratap Yadav says there's no going back on his decision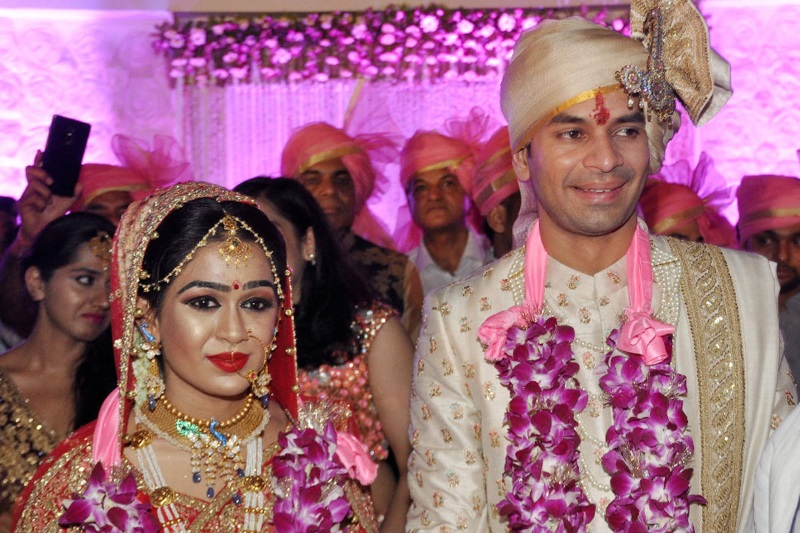 Tej Pratap Yadav, son of RJD chief Lalu Prasad Yadav, said reconciliation with his wife of six months Aishwarya Rai is not possible. "There is no going back on my decision. Arrow has been shot. I won't budge even if the prime minister intervenes," an upset Tej Pratap Yadav said in Gaya on Saturday.
Tej Pratap married Aishwarya — daughter of former minister Chandrika Rai and granddaughter of former Bihar chief minister Daroga Rai — on May 12 this year. Tej Pratap astonished all by filing for divorce. The 'mismatch' surfaced soon after their engagement. Aishwarya had completed her post-graduation from the Lady Sri Ram College whereas Tej Pratap is a junior college drop-out.
Everything looked fine with Tej Pratap's mother and former Bihar Chief Minister Rabri Devi calling Aishwarya the 'Laxmi' of the house. Six months down the line, Tej Pratap revealed that he was not ready for the alliance.
"There is no match between us. We both come from extremely different backgrounds. Our culture and grooming are poles apart. I was never ready for the wedding. I kept pleading but nobody took me seriously," Tej Pratap was quoted as saying by Hindustan Times before leaving for Ranchi. He went to Ranchi to meet his ailing father Lalu Yadav, who is currently serving a jail term in the Jharkhand capital.
RJD MLA Tej Pratap even dropped a bombshell saying he was made a scapegoat for political benefits of the party as well as his family.
Tej Pratap is known to be devout Hindu spending most of his time visiting temples and religious shrines has been to Vrindavan of late and came back only last week. "Aishwarya never complied and adjusted with my thinking and approach towards life. I never thought I would be inviting a mess in my life by tying the knot. There would be no looking back," Tej Pratap said.
However, Tej Pratap's friends who are accompanying him to Ranchi though feel Lalu Yadav could eventually broker peace among the warring couple. "Differences crop up between couples. This is one such case", a friend of Tej Pratap said.
ALSO READ: Tej Pratap Yadav files for divorce in Patna Court six months after wedding