Tej Pratap Yadav files for divorce in Patna Court six months after wedding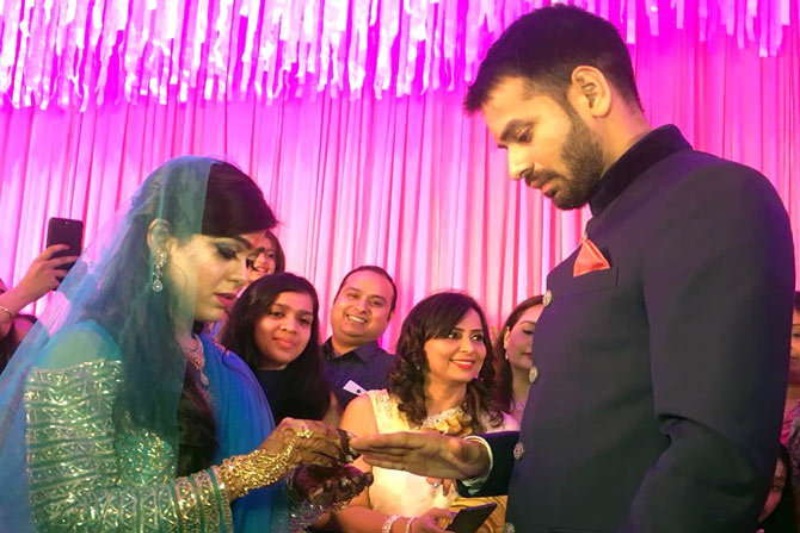 Former Chief Minister of Bihar, Lalu Yadav's elder son, Tej Pratap Yadav has filed for divorce from his wife, Aishwarya Rai at a Patna court today. She was also the daughter of a former Bihar minister, six months ago.
After the matter came to light, Ms Rai and her parents rushed to meet Yadav's mother, Rabri Devi at her residence. Lalu Yadav, who is also the head of the Rashtriya Janata Dal (RJD), summoned Tej Pratap Yadav to the Ranchi Jail, where he is being held.
PTI quoted sources as saying that Tej Pratap Yadav had approached the same court with a divorce petition a few days ago. However, it was turned down due to technical reasons.
Tej Pratap Yadav's advocate Yashwant Kumar Sharma confirmed that all was not well between the two. "They couldn't get along. An application under the Hindu Marriage Act was filed through me on the behalf of Tej Pratap Yadav. I can't say anything else at the moment," NDTV quoted him saying.
Tej Pratap Yadav had married Aishwarya Rai in a high-profile ceremony attended by over 10,000 guests, including a number of dignitaries. The event was attended by many dignitaries, including Bihar Governor Satya Pal Mallik, Union Minister Ram Vilas Paswan, Samajwadi Party president Akhilesh Yadav and Chief Minister Nitish Kumar.
Tej is going to enter Hindi film industry. He had also acted in a Bhojpuri film two years ago.
Also read: Uttar Pradesh: Mulayam Singh Yadav visits party offices of son Akhilesh and brother Shivpal, leaves party workers confused