Telangana Assembly polls: AIMIM will win every seat, says Asaduddin Owaisi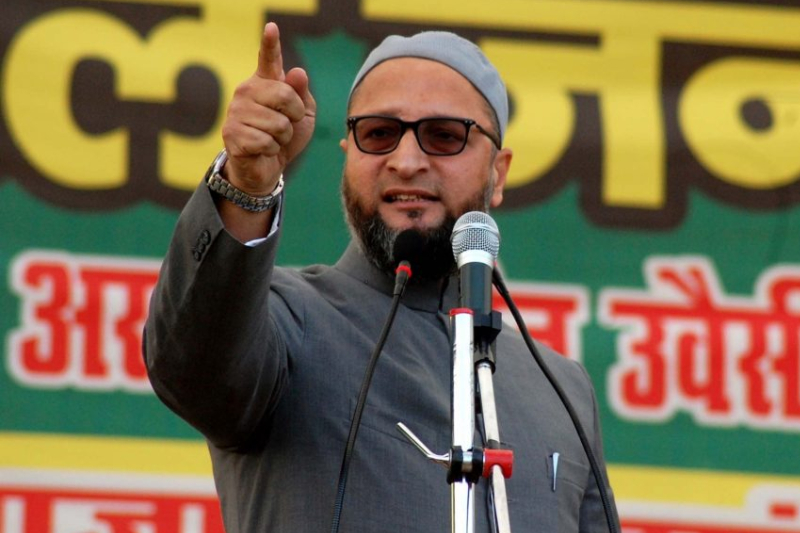 Asaduddin Owaisi, the president of AIMIM, was upbeat that his party would have resounding success when the results for the Telangana Assembly elections are declared on Tuesday, December 11.
"I am hopeful. I am fully confident that we will be successful in every seat. I hope people of Hyderabad, people of Telangana take this little difficulty, go out of homes and use their vote," Owaisi told reporters on Friday.
For the record, Owaisi-led party is contesting in eight seats in the 199-seat state Assembly polls that took place on Friday. AIMIM is supporting Telangana Rashtra Samithi (TRS).
The AIMIM has fielded candidates in eight assembly segments in Hyderabad out of the total 119 seats in the state. Owaisi also did cast his vote in Rajendranagar Assembly segment on Friday.
The Telangana Assembly polls were scheduled to take place simultaneously with the Lok Sabha Elections slated to be held in May 2019. But the polls had to be held by this after the Legislative Assembly was prematurely dissolved in Telangana following recommendation by the TRS government.
The ruling party TRS is fighting alone in the elections and so does the saffron party. However, a coalition among The Congress, TDP, CPI and Telangana Jana Samiti (TJS) have constituted the 'People's Front' for the Assembly polls.
ALSO READ: Telangana elections: Yogi Adityanath begins poll campaign, warns Owaisi