Telangana Assembly elections: Rahul Gandhi jibes at CM Rao, PM Modi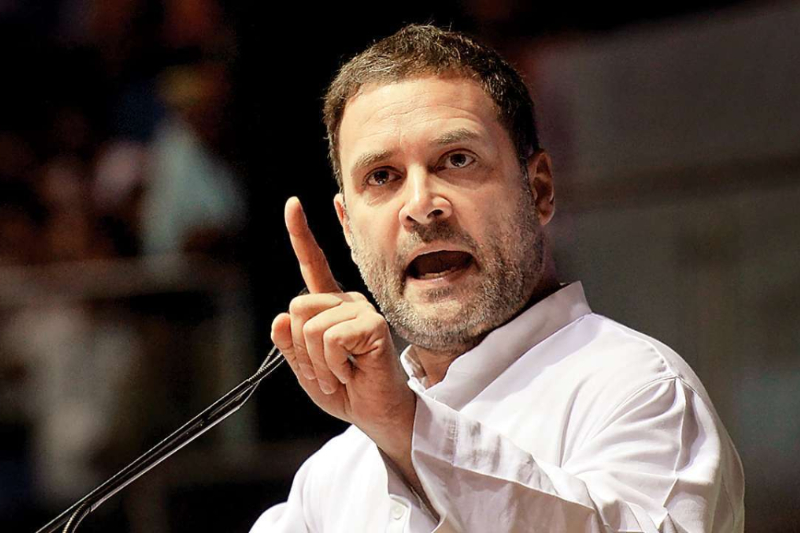 While launching the party's campaign in Telegana, Congress president Rahul Gandhi attacked Chief Minister K Chandrashekar Rao and Prime Minister Narendra Modi on Saturday. He accused the both of not fulfilling promises. "If you want to listen to lies, listen to CM KCR and Mr Modi's speeches," he was quoted as saying in media reports.
Gandhi also asked people to support Congress and pointed out BJP's corruption too. "Only Congress party has the ability to fulfil the aspirations of Telangana," he said during his first visit to Telangana for huge public meeting at Bhainsa town in Adilabad district. The voting for the state assembly will take place on December 7.
The Gandhi scion reminded people of how five years have been wasted by the Chief Minister Rao and dreams of the new state were shattered.  "Rs 3000 crore has been allocated to build CM KCR's house, but no funds have been allocated to the Sugar factory in Nizamabad as promised," Gandhi said.
Corruption was another agenda that the Congress president mentioned while naming the projects allegedly redefined to suit the chief minister's friends and family. "This project was named after Ambedkar and was to be built at a cost of Rs 38,000 crore but KCR has revised the cost to Rs 1 lakh crore. Other irrigation projects were also redesigned to hike their cost," he said.
KC Rao's failure to fulfil the promise of one-job-one-family, three acres of land to Scheduled caste and scheduled tribes and other issues were highlighted by the Congress leader. "More than 1 lakh government posts are vacant in Telangana today. CM KCR has only filled 10,000 jobs in the last 5 years. Congress CM will work hard to provide employment," he said.
He also trained his guns on PM Modi by cropping up his promise of Rs 15 lakh in everyone's account and reiterated the Rafale contract in which Hindustan Aeronautics Limited (HAL) was show the doorjust to give Anil Ambani the contract. "India's chowkidar has stolen people's money," he took a dig at the PM.
Gandhi alleged that the Prime Minister spreads hatred. "He pits people of one religion against another, one caste against the other and one region against another. He is weakening the country. Congress believes in uniting people irrespective of their religion, caste and region and that the difference between BJP and Congress," he was quoted as saying by Zee News.
ALSO READ: Rahul Gandhi: If you are not in suit-boot, you are not PM Modi's bhai