Tennis legend Roger Federer turns 37, Twitteratis shower wishes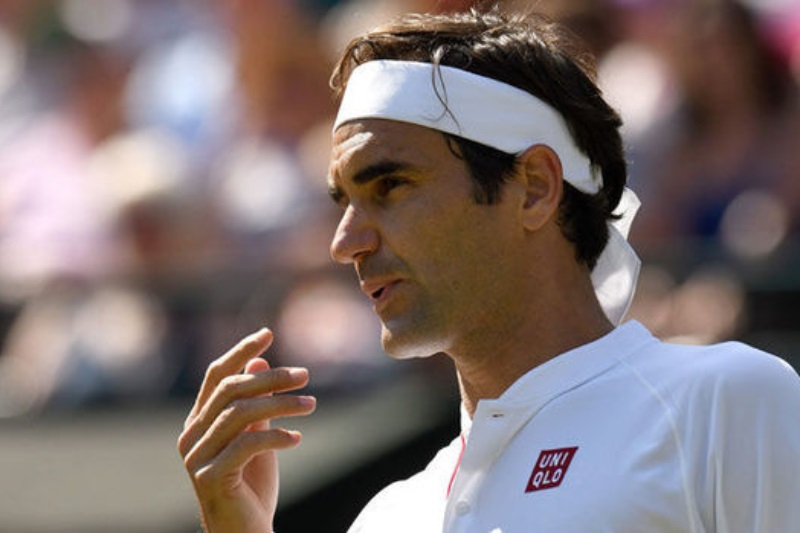 Tennis legend Roger Federer turned 37 on Wednesday. The Swiss player not only owns 20 grand slams but he is also known for his heart warming nature and simplicity. Twitterati showered endless wishes for Federer on the occasion of his birthday.
Roger Federer recently lost to South Africa's Kevin Anderson in men's singles quarter finals in a hard fought encounter. The former was firm favourite to not only win against Anderson but also win the Wimbledon 2018 title. But unfortunately for him, the South African brought his prime game on display.
Also read: Anushka Sharma, Virat Kohli ignite yet another debate on social media
A shot for each year. #AusOpen wishes @rogerfederer a happy 37th birthday.

See the full 37-point compilation: https://t.co/TC5sADJ4mI. pic.twitter.com/ILUJaybiHH

— #AusOpen (@AustralianOpen) August 8, 2018
Happy birthday to the man himself ??

Leave your special wishes for @rogerfederer below ? pic.twitter.com/nHlGOqaA8G

— ATP World Tour (@ATPWorldTour) August 8, 2018
Happy birthday @rogerfederer! ??We wish you a great day from the #RafaNadalAcademybyMovistar!

¡Feliz cumple Roger! ¡Que pases un gran día! ? #HappyBirthdayRoger pic.twitter.com/aqXULms2qd

— Rafa Nadal Academy by Movistar (@rnadalacademy) August 8, 2018
One of the greatest athletes of all time celebrating today!

Happy birthday to 6️⃣-time Laureus Award winner @rogerfederer! ? ? pic.twitter.com/HXtN0zxUVn

— Laureus (@LaureusSport) August 8, 2018
To the man who became the definition of his sport – Happy Birthday @rogerfederer ??? #tennis #GOAT #birthday #legend pic.twitter.com/aCFMsGciQz

— Pankaj Advani (@PankajAdvani247) August 8, 2018
37.

Earth is 4.5 billion years old and I am lucky enough to be around at the same time as you.

Happy birthday @rogerfederer. Thank you for being the light in my life. Supporting you is one of the truest joys I will ever know. pic.twitter.com/0KB19B37mn

— Fiona (@federering) August 7, 2018
❤️ Happy Birthday ❤️ @rogerfederer hope you're having a beautiful day!?Keep smiling that beautiful smile and may you be blessed with more happiness and good health.✨☺️? pic.twitter.com/zFSaHcIpmq

— Suama (@suamax8) August 8, 2018
. @rogerfederer's @AustralianOpen speech is so special to me and so many of your fans. We ❤️ you Rog, happy birthday, and thanks for bringing so much joy. #RF pic.twitter.com/WIr05WRTYY

— Mmm-Caramel?-WOW! (@vamosanyone) August 8, 2018