Uddhav Thackeray to undertake 'Chalo Ayodhya' march before 2019 elections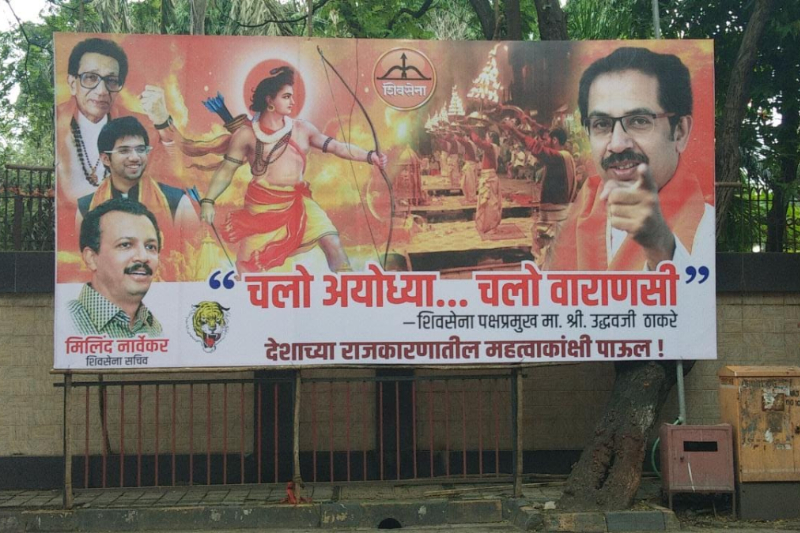 Shiv Sena chief Uddhav Thackeray is all set to undertake 'Chalo Ayodhya' march demanding the construction of Ram temple ahead of 2019 elections.
After visiting Ayodhya, Shiv Sena chief Uddhav Thackeray will kick-start the 2019 Lok Sabha election campaign for his party. He will also visit Varanasi, which is Prime Minister Narendra Modi's Lok Sabha constituency. However, the date for the march is not yet announced.
Speaking to media, Lok Sabha MP and senior leader of Shiv Sena Sanjay Raut noted that Uddhav Thackrey decided to visit Ayodhya upon the request of the chief of Ram Janmabhoomi Nyas.
"Uddhav ji will go to Ayodhya soon. Chief of Ram Janmabhoomi Nyas came and met him [and said] he was of the belief that only efforts of the Shiv Sena and nothing else can help build the ram temple [in Ayodhya]," Raut said.
Demanding construction of the Ram temple, Shiv Sena has also released a poster calling its supporters to march to Ayodhya.
Interestingly, the announcement from Shiv Sena comes days after the Supreme Court in context with Ayodhya dispute, ruled that it won't revisit its 1994 judgment where it held that praying in the mosque is not an integral part of Islam.
Also Read: Uddhav Thackeray launches fresh ammo on ally BJP on Ram Mandir issue