WhatsApp rolls out 'Picture in Picture' feature for Android Beta users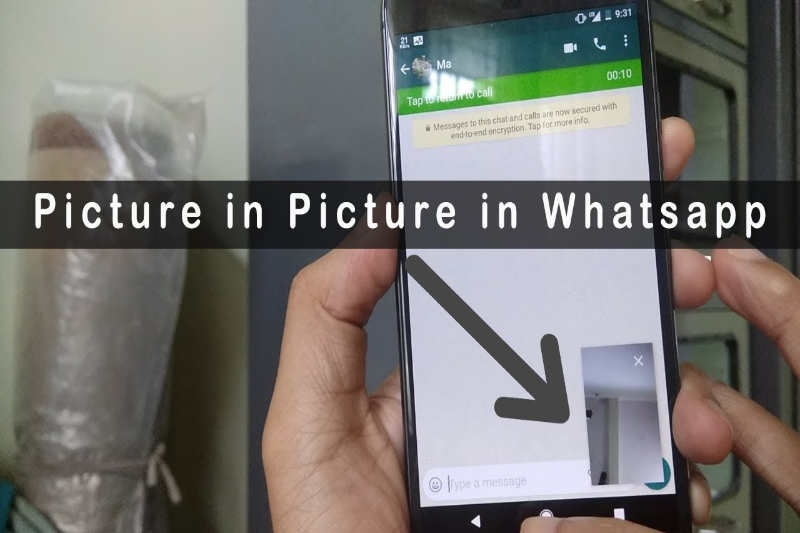 WhatsApp — one of the most loved chatting application on Wednesday launched 'Picture in Picture(PiP)'  feature for viewing videos on the selected platform, for all Android beta users running Android operating system (OS version 4.4 and above).
According to the report, WhatsApp latest feature Picture in Picture is being introduced for all Android beta user allowing users to play video hosted on platforms including YouTube, Facebook, Instagram and Streamable right within WhatsApp.
This new feature PiP is multi-window mode usually used for video playback. It lets WhatsApp user watch a video in a small window pinned to a corner of the mobile screen while browsing content and navigating on the screen.
The feature Picture in Picture has already been enabled for you if you wish to use this Picture in Picture feature you just have to update your WhatsApp. The feature has been implemented on its iOS app, it will be updated for all Android users soon.
"If you have already updated but you don't see the feature, please back up your chat history and reinstall WhatsApp if you don't want to wait for more," WABetaInfo said.
The PiP feature was launched in January for iOS users. The Facebook-owned company has over 200 million monthly active users in India and is one of the most popular mobile apps worldwide.
Also read: Here's how to watch the live streaming of Google Pixel 3, Pixel 3 XL launch