The Big Indian Frog Wedding administered by Lalita Yadav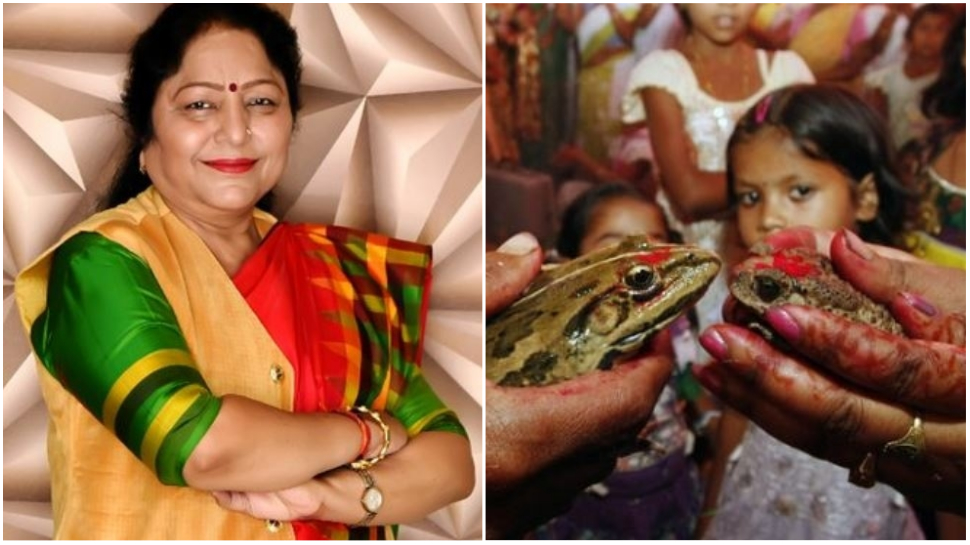 Madhya Pradesh State Minister for Women and Child Development, Lalita Yadav, organised the 'wedding' of two frogs, purportedly to 'appease rain gods' in the drought-hit region of Chhattarpur on Friday, 22 June. Lalita Yadav reportedly organised the unique 'frog wedding' as she allegedly believes it to be a 'logical tradition' and not a 'superstition.'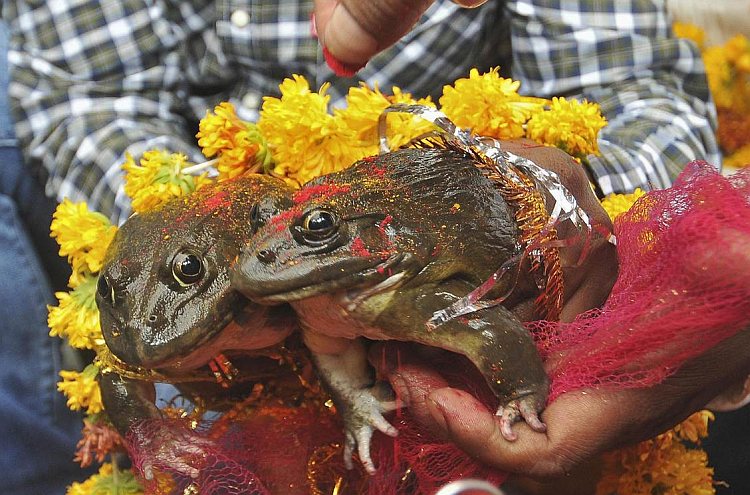 Hindustan Times reported that an 'Ashad Utsav' was organised by the Madhya Pradesh minister, as well as a few other local Bharatiya Janata Party leaders. During this event, the bizarre 'frog marriage' was solemnised by priest Acharya Brijnandan in the presence of Yadav. The 'wedding' of the frogs was followed by a grand feast, with hundreds of people who gathered to witness the 'marriage'. Defending her logic to organise such an event, the minister told HT that it was a "logical tradition" and "not superstition" to balance the environment which is made up of five elements. She reasoned that the Bundelkhand region in the state was under the grip of drought for the last couple of years as the "environment was not happy" and the draught was a result of "disturbance in the environment." She added that "our forefathers" would organise such religious rituals at the temple to "please the gods."
Also Read: Sambhaji Bhide fuels superstition!
Meanwhile, the opposition parties have called the minister out as her move regarding the initiating and attending the 'wedding' could promote superstition in the region, particularly as it was being endorsed by a minister of the state. Congress leader Chhattarpur Alok Chaturvedi said that instead of wasting efforts in organising events, it would have been better for the minister to help provide drinking water in the region. He was quoted by the aforementioned newspaper as saying, "It's an attempt to divert people's attention in the name of religion and old tradition. It would have been better if she had used this time and energy to solve people's problems. I, through my own means, supply around 50-100 water tankers in various parts of Chhattarpur city every day,"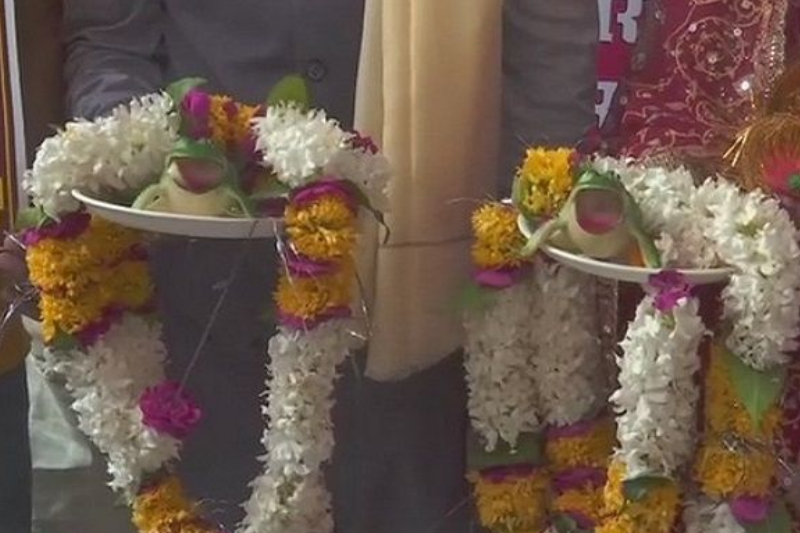 Notably, Chattarpur constituency, which is a part of the Bundelkhand region, has witnessed drought-like situation since the last two years, forcing several of its citizens to migrate out of the villages during the summer, owing to water scarcity. Last year, the harvest of the Rabi crops was also affected due to poor rainfall. Incidentally, a few days ago, a group of people in Uttar Pradesh's Varanasi had organised the wedding of two plastic frogs in a bid to please the Hindu god of rain, Indra Dev, to expedite the onset of monsoon in the region.