World Cup 2018: Harry Kane scores historic hat-trick as England trounce Panama 6-1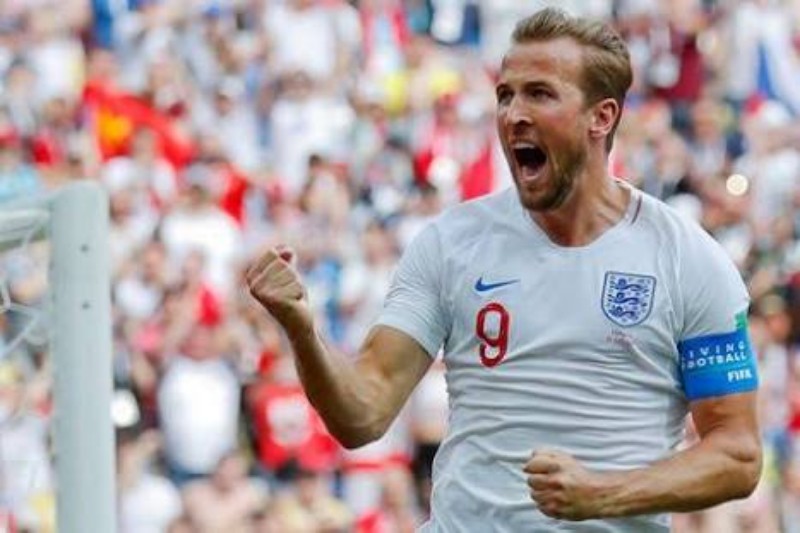 Harry Kane scored thrice, just the third Englishman to do so at the World Cup as England rattled Panama 6-1 at the Nizhny Novgorod Stadium on Sunday.
It was almost 32 years back when Gary Lineker, the last Englishman to score a hat-trick netted thrice in the first-half against Poland and preceding him was the legendary Geoff Hurst, on England's greatest night in football against West Germany in the 1966 final.
But none could have comprehended that England's next hat-trick would come from a player born seven years after their last and Tottenham Hotspur forward Kane would be that man. Named Three-Lions' captain for the global-piece, the 24-year old already showed glimpses of the impact he could have after scoring twice in the 2-1 win over Tunisia.
His first goal in that game came in the 11th minute and against Panama it took him 11 more minutes when he scored from a penalty after Jesse Lingard was shoved into the ground by Fidel Escobar and Román Torres.
England though had already broken the deadlock by then with John Stones burying a header from a Kieran Trippier corner as early as the eight. Their chances of scoring plenty was made easier by Panama's game-plan – fouls. The South Americans in their debut tournament seemed contend conceding a foul, every time the English moved forward with the ball.
Their intentions made clear at the very first minute when Lingard was elbowed on the face in the first minute of play. By the 45th minute they had given away two penalties, with Kane bombing both into the net.
Manchester United star Lingard then added to their woes netting the fixture's best goal after a quick play between him and Raheem Sterling on the left, had opened up enough space for him to fire. The ball sailed into the top corner and England for the first time since 2002 had a lead of two or excess going into the break. They were 5-0 ahead.
The second-half was a non-event but still had two goals, one among which belonged to Kane and completed his first hat-trick for the Three-Lions at any major tournament. Ruben Loftus-Cheek's shot in the 62nd minute from outside the Panama box took a deflection of the English captain's heel running into net.
Panama then had just enough time to score their first goal in the World Cup when substitute Felipe Baloy got to the end of a Ricardo Ávila free-kick, ending the game at 6-1 to England.
England with the victory cruised to the round of 16, winning two out of two, their first since 2006 and now will take on Belgium, while Panama face Tunisia in a dead-rubber on June 28.