The Oval Test: Some firsts in the last contest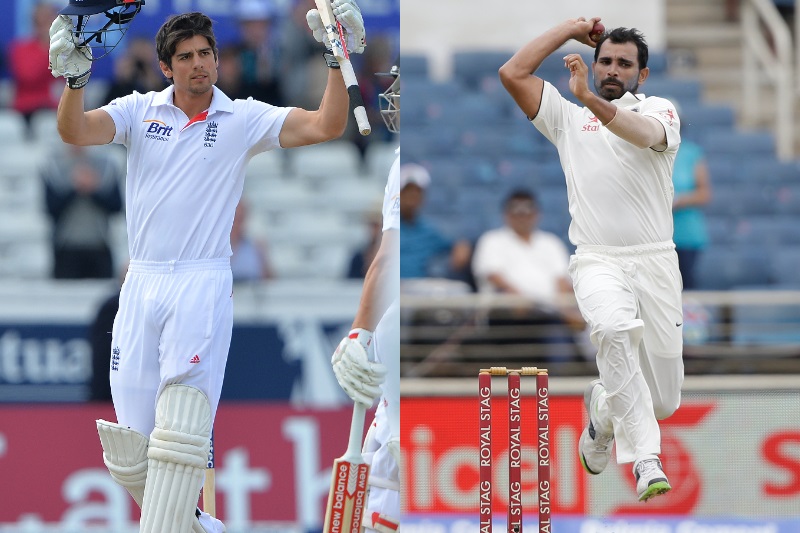 The ongoing Oval Test may be the end of series and end of former England opener Alastair Cook's career, but it has a few firsts too.
Like when Cook (71) reached the 50-run mark, not only it was his first in the series, but it was the first fifty by any opener in the series. Also, not to forget, India's Hanuma Vihari is playing his first Test ahead of triple centurion Karun Nair and young sensation Prithvi Shaw.
Though this raised a lot of eyebrows evoking controversies of the selectors' and team management's calls, it's actually uncalled for. It's always the prerogative of the team management to decide on the playing XI after the selectors pick the squad.
Perhaps for the first time in the series, English openers made the task of Indian bowlers a bit difficult in not-so-batting-friendly conditions. Not that Indian bowlers bowled badly or without any plan. They did, but the hosts also did well to deal with the new ball from a very formidable pace attack.
As statistics is not always a parameter to measure the amount of good work done by an individual, it was Mohammed Shami's (0/43) turn to remain wicketless despite bowling the perfect line and troubling the English batsmen at will. There were several occasions on Day One when the English openers including someone of the calibre of Cook failed to deal with Shami and got beaten outside the off-stump multiple times. A fine edge though eluded the Indian pace sensation.
Jasprit Bumrah (2/41) and Ishant Sharma (3/28) bowled their hearts out and derived the expected results on Day 1 of the fifth and final Test.
India may have already lost the series, but the result doesn't exactly portray the kind of cricket India played all through the Test series. Having dominated majority of the sessions, India sadly found themselves on the losing side just because of few glitches at the crucial junctures and of course batsmen's ineptness to handle the conditions in England time and again.
Also, as far as India's bowling is concerned, this is perhaps the first time the Indian bowling attack was better than the hosts' — particularly the pace attack. Sans Bhuvneshwar Kumar, this was quite a commendable job by the seamers.
However, head coach Ravi Shastri's comment of 'best performance in 15-20 years' was undoubtedly a factually incorrect statement which should embarrass Virat Kohli and Co if not the coach himself.
Also read: England vs India: Bowlers ruin Alastair Cook's farewell Test match