England vs India: Bowlers ruin Alastair Cook's farewell Test match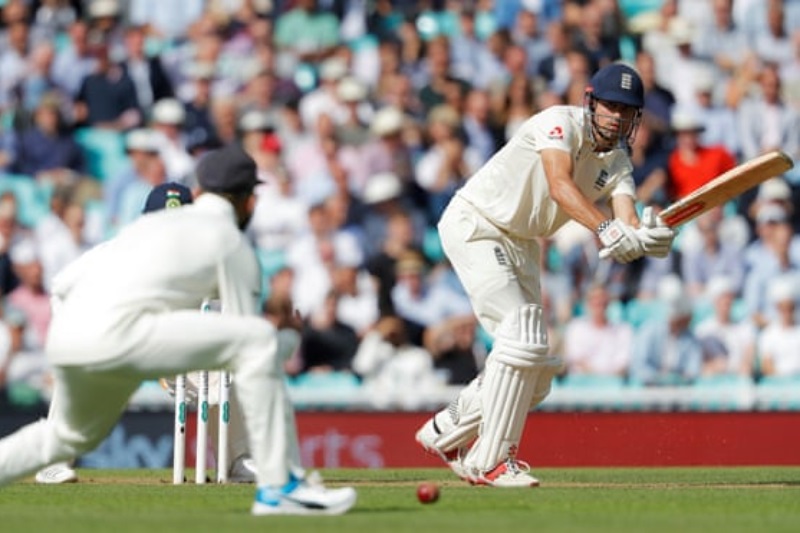 Alastair Cook played like he would in his olden glory days. Those cover drives were back and so were the cuts and pull and he still carried an ordinary England batting line-up that looks so promising with him and so vague without. But alas! This was the last time he batted and it was still reminiscent that as he departed to a standing ovation for a well-made 71, England from a promising 132/1 closed at 198/7.
Jos Buttler (11) and Adil Rashid (4) remained in the crease at the end of the first day's play at the Oval, the latter having survived two chances – one not edging when given out on caught, then edging when out on LBW.
The day moved slowly, much like one would expect Cook's innings to move and rightly from when England skipper Joe Root won the toss for a fifth successive time in as many matches – Virat Kohli losing all five – and invited India to the field, one could sense the dizziness it carried. The entire stadium arose as Cook – a former England captain – walked out to bat treading steadily to a guard of honour from India before taking the strike.
Also Read: England vs India: Kohli and co would aim at spoiling Cook's farewell match
He looked confident in his batting notching up England's first 50-run opening partnership in the series before his partner Keaton Jennings (23) departed to a Ravindra Jadeja jolly, placing the ball straight to KL Rahul's hands at leg-slip.
Rahul doesn't drop anything these days, but India did. First Ajinkya Rahane dropping Cook off Ishant Sharma, before Kohli failed to latch onto a slightly tough chance from Moeen Ali's edge. Ali was batting on two then and he went on to make a 50, while Cook added another 30, in the process reaching his 57th half-century – yet surprisingly only second of 2018. But that most of it came at a little pace on a flat wicket did their side little good.
The achievement was though enormous. England had gone an entire session without losing any wicket but runs hardly came as Indian bowlers stuck to their line. The first six overs post-lunch yielded no runs as Mohammed Shami bowled a breathtaking nine-over spell, beating the edges more often. But the duo of Cook-Ali remained rigid in their approach. Ali missed more than he hit.
A century looked in sight for the departing Cook as the Oval waited in anticipation, cheering every run he scored and waiting for the big one – a farewell century. It looked set, India wasting both of their reviews in a pursuit to stop, but Cook was determined. And it was perhaps determination itself that ultimately led to his downfall.
The 33-year-old dragged an outside-off ball into his middle stump giving Bumrah the prized scalp and soon started England's slope. Joe Root came and lasted three balls, Jonny Bairstow a ball longer, but both went for ducks.
Soon from not losing any wickets for a session and a half, England had three in the space of nine balls. Their best batsmen – the lower order – was, however, yet to come.  India though had found a new surge and didn't let go of the opportunity as Ishant Sharma struck twice in a single over, sending back Ali and Sam Curran.
Image Credit – The Guardian