The Simpsons Set To Get An Avengers Themed Episode Complete With Kevin Feige, The Russo Brother And Cobie Smulders
Bart The Bad Guy will be a spoof episode of The Avengers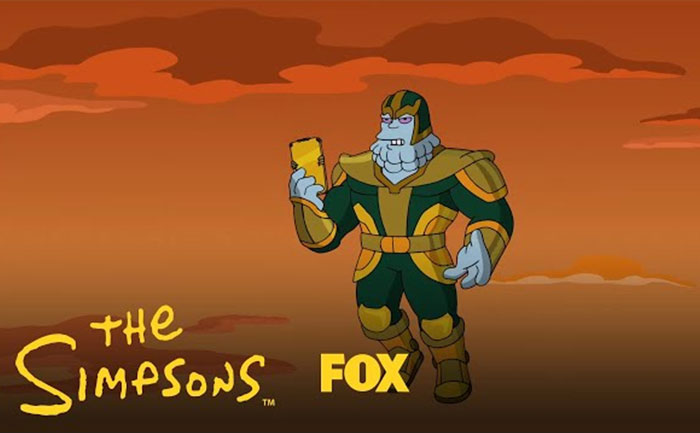 The Simpsons are all set to venture into the Superhero world with an Avengers themed episode. The long-running animated comedy series on Fox will have an episode called Bart the Bad Guy. This will see Bart Simpsons watching the screening of the latest movie from the Vindicator film franchise and engaging in a little villany of his own. much like the Avengers, the Vindicator film franchise will also be based on comic books.
After watching the movie, Bart begins to intimidate and blackmail people by threatening to reveal spoilers from the movie. However, Anthony and Joe Russo are movie executives who will stop at nothing to prevent movie leaks from getting out.
Marvel Studios President Kevin Feige is also a part of the The Simpsons Avengers episode. He plays the bad guy in the form of Chinnos. Of course, Chinnos is a rip off of Marvel Supervillian Thanos and comes with an oversized chin. Much like Thanos, Chinnos wants to destroy the planet and build it from scratch by using a doomsday app on his phone. It is upto a team of Avengers style superheros to prevent this Simpsons baddie. However, the superheros are prevented from reaching the bad guy as there is a force-field surrounding him. SHIELD Agent Maria Hill doesn't appear in the episode but actor Cobie Smulders does. She is playing the role of superhero Hydragea. Her real life husband is also a part of the episode and plays the superhero Airshot. Youtuber Taran Killam will also be a part of the episode.
ALSO READ: Katherine Langford's 'Avengers: Endgame' Scene Was Cut For THIS Reason