The Tashkent Files Review: A gripping political drama let down by weak script
The Tashkent Files Review - The Vivek Agnihotri tries to recreate a hard-hitting political drama but fails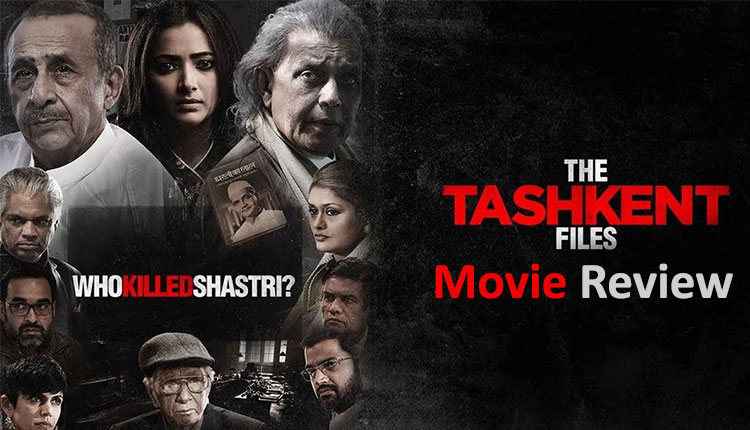 The Tashkent Files Director: Vivek Ranjan Agnihotri
The Tashkent Files Cast: Mithun Chakraborty, Naseeruddin Shah, Shweta Basu Prasad, Pankaj Tripathi, Vinay Pathak
Time Duration: 2 hours 40 minutes
The Tashkent Files tries to recreate a hard-hitting and volatile political drama. It is all about the sudden demise of India's second Prime Minister Lal Bahadur Shastri. The man behind the 'Jai Jawan Jai Kisan' slogan who had died in Tashkent, former Soviet Union on January 11, 1966, a day after signing a peace treaty between India and Pakistan post the 1965 Indo-Pak War. Though officially it was declared that he died of a heart attack but conspiracy theories about his sudden demise, fuelled by his family and a handful of books down the years, has kept the world guessing.
The Tashkent Files revolves around ambitious journalist Ragini (Shweta Basu Prasad) who publishes an article about the mysterious death of India's second Prime Minister Lal Bahadur Shashtri. Soon an official inquiry committee is set by the government to investigate Shashtri's death.
The rest of the plot revolves around how Ragini tries to uncover the truth and comes face to face with the world of politics and espionage.
QUIZ: Guess This Bollywood Movie From One Picture
The Vivek Agnihotri film is a half-baked execution of powerful political plot that should have left you gripped from the onset till the end. The narrative of the movie is too slow to hold your attention for long so is the script that lacks the zing.
Shweta Basu Prasad has given a gripping performance but sometimes she goes over the top.
Talented actors like Mithun Chakraborty as Shyam Tripathi is convincing as the corrupt politician, Pankaj Tripathi shines in the small role and Pallavi Joshi is also impressive.
Naseeruddin Shah is let down by a poorly sketched role, his talent is wasted in a hit and miss kind of an appearance. Mandira Bedi has played her part well in the political drama.
Watch the movie if you want a second-hand lesson in History.