Delhi High Court wants YouTube to remove defamatory PewDiePie's songs
Delhi High Court wants PewDiePie's songs taken down from YouTube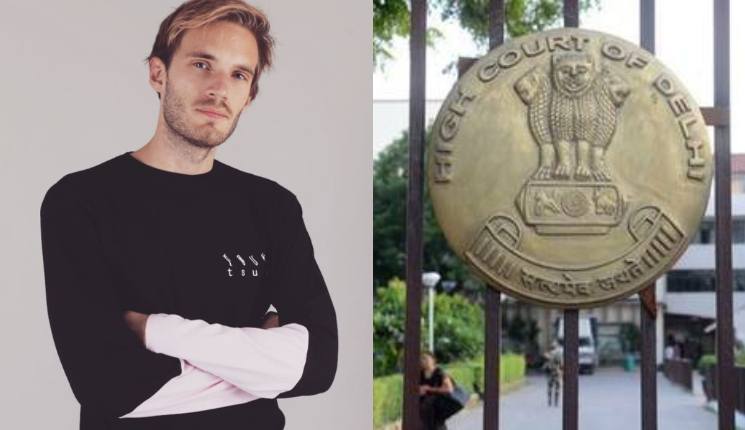 Swedish YouTuber PewDiePie and Indian music mogul Bhushan Kumar's T-Series have been locking horns since long now. Following a long battle, T-Series finally won the challenge and became the most subscribed YouTube channel in the world. Now, in a turn of fresh events, PewDiePie had to take down two of his YouTube videos post-Delhi High Court's order.
As per a report on Bar and Bench, Delhi High Court had ordered that two of PewDiePie's diss tracks namely 'Congratulations' and 'Bitch Lasagna' be removed from You Tube's platforms.
Justice Jayant Nath has in an interim order on April said that the order should be complied within two weeks by the channel. The court has also directed YouTube to ensure that the said songs do not get uploaded again on their platform.
As reported by DNA, Following the court's order YouTube has removed the two songs from its platform. If you search for these songs online you will not find them.
T-Series had opined that PewDiePie's diss tracks had defamatory comments against Indians to regain its top slot after losing it to the Indian Music company. But Felix Arvid Ulf Kjellberg better known as PewDiePie had tried to clear the air by saying that his videos were done in good fun. He had also added that he won't share such videos in the future. However, on March 31 he posted a new song.
The Delhi court has also issued a notice to the Swedish singer on the suit filed by T-Series and the court has listed the matter for further hearing on July 15.
Also Read: T-Series Defeats PewDiePie And Becomes World's No 1 YouTube Channel, Again