The Tomorrow War Trailer: Chris Pratt Is A Man On Mission In This Sci-Fi Drama
Watch edge of the seat trailer of Chris Pratt starrer 'The Tomorrow War' that will debut on Amazon Prime Video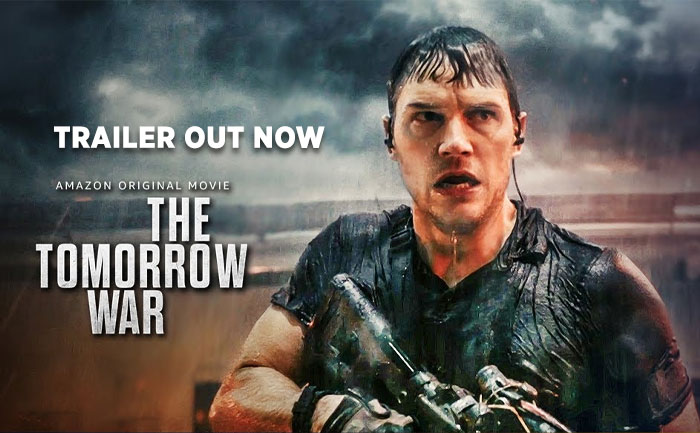 Amazon Prime has released the first official trailer for its sci-fi blockbuster The Tomorrow War. The sci-fi drama features Chriss Pratt as the man on a mission in the action film directed by Chris McKay. The edge of the seat drama is all about an alien invasion leading to a war between the humans and them. Chris Pratt is drafted into the army that'll go up against the aliens in the future.
Watch the viral trailer here:
The Tomorrow War is all about a plot set 30 years in the future. It has humans from the present fighting a war against some alien species to save their own.
Chris Pratt plays the role of a teacher who is also ex-military and has been drafted to fight the war. He leaves behind his wife and daughter to fight in this unpredictable war.
The Tomorrow War also features J.K. Simmons, Yvonne Strahovski, Sam Richardson, and Edwin Hodge. The movie is also dubbed in Hindi, Tamil, and Telugu and will release on July 2 on Amazon Prime Video.
On the work front, Chris Pratt will also be seen in Thor Love and Thunder and Jurassic World: Dominion.
Also Read: Chris Pratt, Katherine Schwarzenegger welcome their 1st born; share pic