There was a 'Monsoon' trailer in Mumbai, on 2nd June 2018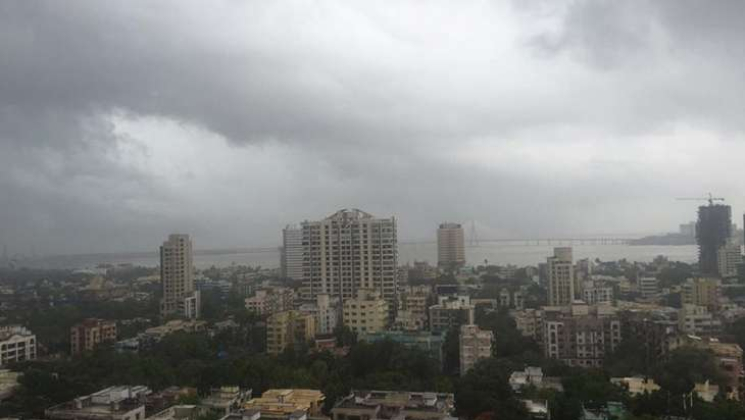 The weather of Mumbai was very humid last two three days because of which Mumbaikars were frustrated due to heat.
All that the residents waited for were some rains in the form of relief. There were a few very light spells of rain, on 2nd June 2018 that is Saturday. Compare to the rainfall density in Mumbai, the spells of rain can be assumed as showing trailer for the coming Monsoon feel.
Nevertheless, during the evening hours of June 2, clouds began to make an appearance which gave the residents of Mumbai, the Monsoon feel all of a sudden as most of us like the wet season.
By about 8 p.m. in the night, heavy rains had begun to hit the capital city of Maharashtra. And to mention there were a few heavy spells were seen over many parts of the City of Dreams.
There was a lot of thundering observed with first shower of the city which gave us all a bad news of at least 3 have been reported dead due to electrocution in different parts of Mumbai.
BMC is still working on Pre-Monsoon preparation but mother nature do not understand the human settlement of concrete and construction hence many parts of the city have also been reported to be waterlogged partially. Moreover, there are reports of flights being diverted as well because of unpleasant weather in Mumbai.
Next 24 to 48 hours will only be a trailer of the savage rains over Mumbai which is expected to make appearance from Southwest.
As per weathermen, Southwest monsoon is expected to make an onset over Mumbai by the coming weekend, which will further enhance rains over Mumbai. Along with the increase in intensity of rain, the general trouble which these notorious rains bring with them will also be witnessed.
Southwest monsoon is expected to come over by this weekend around 10th June 2018, said weathermen. As the intensity increases along with general troubles, the rains will also bring the joy of scenery.