Things Sunrisers could have done better in IPL Finals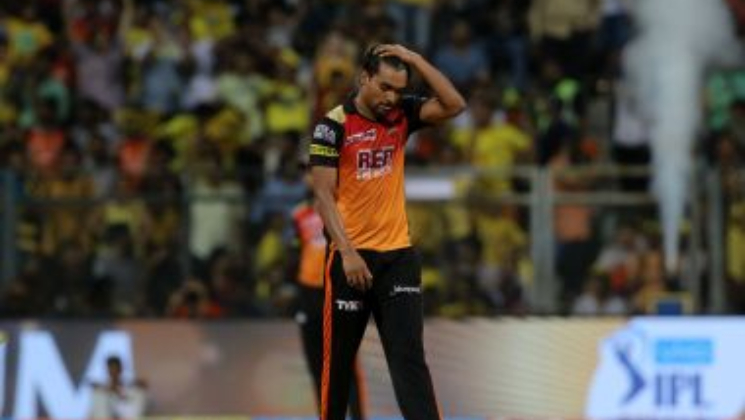 Indian Premier League 2018 just underwent its culmination stage. A dream resurgence for the dominant Chennai Super Kings. Couldn't feature last two years but the splendid performance in the first match itself sent a gentle reminder to other sides that they are here to make it count. CSK has always been an entrenched and well established side over the years. Retaining the core of CSK prior to the auction was a big boost and getting likes of Shane Watson, Lungi Ngidi and other impact players made them an ascendant force once again. Though they had issues at times but unlike other teams, they didn't tweak much with their playing XI. Their bowling could have surely created some potential problems but they covered it quite well with bat in hand.
On the other hand there was one team that constantly improved throughout the tournament with ball in hand. It was none other than the orange army. A body blow in the form of David Warner's suspension meant Williamson had to step into his shoes. And guess what, he did a scintillating job. Got the team into the finals. Meticulous use of bowlers throughout the season helped them clinch some crunch games even after setting below par targets. Managed to defend 118 against the power pack Mumbai Indians at their fortress was an unbelievable effort. A strong NRR and some high quality cricket helped them end the league stage on top of the ladder.
After intense 8 weeks of cricket, we had the two gigantic sides playing for the ultimate silverware. Stakes were high and there was no room for mistakes. SRH are good in defending while CSK likes to chase. SRH got a good score on board but still they lost a trick or two with some callow display of running between the wickets and some poor shot selection in the middle order. Shreevats Goswami messed it up to start with. Had he judged the run well, SRH could have got a better powerplay score. 42 runs in powerplay batting first at Wankhede is just not enough. A better start could have given a cusion to the lower order players.
Sending the out of form Deepak Hooda ahead of the big match beast Carlos Braithwaite, didn't help either. Which meant even if he comes out to bat he wont have any time to get in. Anyway he managed a decent cameo towards the end. But a score which should have easily crossed 190, was well short of it.
CSK straight away under the pump. Losing Faf and scoring only 16 of the first 4 overs was an impeccable beginning for SRH. Pressure mounting big time. Watson struggling to score even a single run in 11 balls. Everything was going as the doctor ordered. Then come some full length deliveries and overthrows. Momentum shift and the run flow began in full throttle. The Australian lion roared and he started playing some sumptuous shots. One last hope, as always was Rashid Khan. The way Raina, Rayudu and Watson played against him displayed the team discussions on how to play him off without getting any major dent. Williamson planned to hold him back and gave Sandeep Sharma a go at it. Tides turned, equations changed, difficult chase seemed to be an easy one when Watson took Sandeep to the cleaners. He scored 27 runs of him and it all fell apart for Sunrisers Hyderabad. Had he brought in Rashid earlier, things might have been different.
Nevertheless, it was a delightful evening for the old Shane Watson who feels only 3 to 4 months of cricket is left inside him. One of the better looking batsman in world arena had got his team through and his fellow mate DJ Bravo as always taking full toll of the situation showed his moves and lit up the beautiful Wankhede Stadium. On the other hand, Williamson got all the praise and respect for a lovely campaign. But, one can easily say that they could have easily won more than just respect if they hadn't committed those small but vital errors.
Image source – Firstpost