Three Indian chess players attacked by goons in Philippines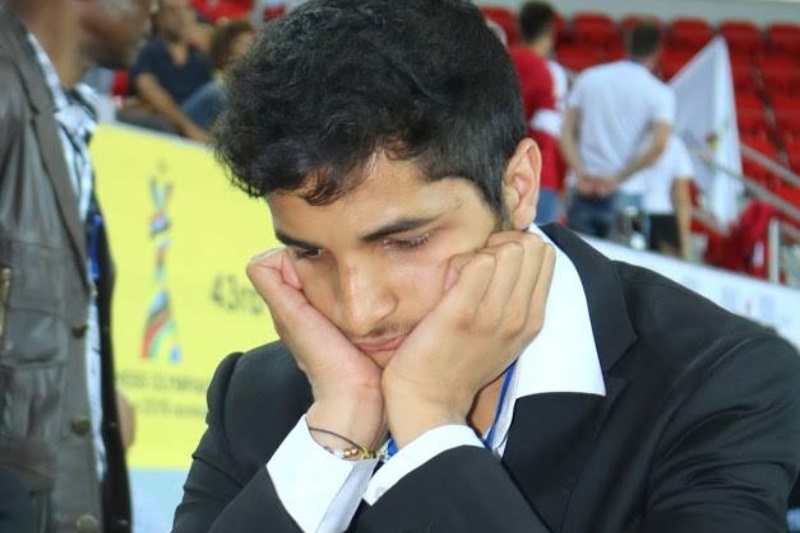 In a shocking incident, three Indian Chess players were on Sunday attacked by goons on the streets of Makati city in the Philippines.
The Indian players, who are in the country to participate in the Asian Continental meet, had stepped out of their hotel room to buy drinking water when they were attacked by armed men just a little far from their stay.
Vidit Gujrathi, among the three who narrowly managed to escape the attack, later wrote the ordeal on his Facebook page.
"Me& my colleagues Abhijit Kunte and Lalith Babu went outside to buy water, but then the most unexpected incident happened. We were attacked by local goons who possessed weapons. We were cornered and then attacked. We tried to flee but we were chased and finally marginally escaped. We are still trying to recover from this horrible incident," wrote the Nashik-born Grandmaster.
Gujrathi, India's highest-rated player in the tournament, was also distressed by the response of the organisers, who ignored the issue and did not take it with any seriousness. "The saddest part is that upon informing this to organizers they remained aloof and ignored the seriousness of the issue."
In his message on social media, Gujrathi mentioned that he was furious with the arrangements of the organisers. "What kind of an event is this? Players are charged 5 times more & forced to stay in this place, where basic necessities like cleanliness, proper food and water are not provided. This is sheer exploitation of players," he wrote.
However, unlike the Philippines authorities, the All India Chess Federation (AICF) has supported the players throughout. Times of India reported that AICF secretary Bharat Singh Chauhan has even spoken to the secretary of the Indian embassy in Manila, who has also assured of full cooperation.
Later, the organisers took the players to the superintendent of police on Monday.
The winner and top-five finishers in the competition will qualify for the upcoming Chess World Cup.
Also read: Afghanistan suspends football federation members over sexual harassment allegations