Three men with motive of revenge slit horse's neck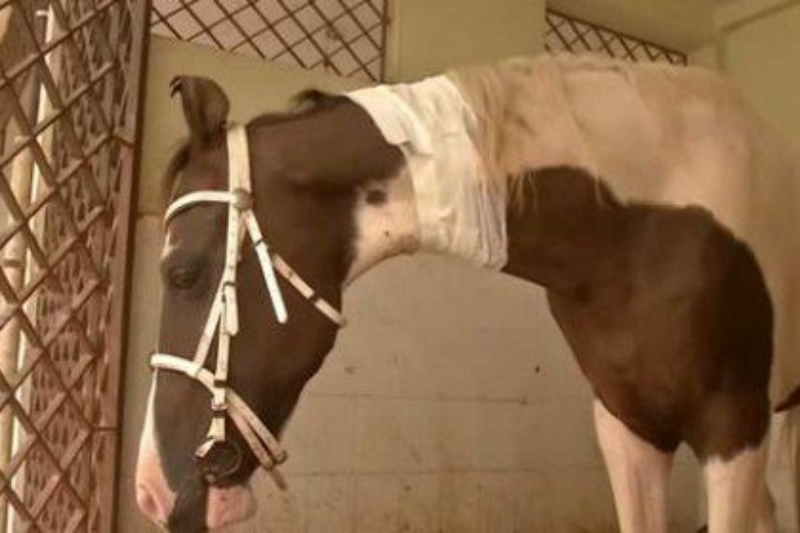 A 10 year old police race horse is suffering with injury almost to death as three men slit his throat because they believed the animal's owner had informed police about one of them.
Early in the morning, neighbours who heard the animal screaming high sharp, they set out alarm the owner rushed out to find it profusely bleeding. He took it to the Madras Veterinary college, in Vepery, where vets put in 25 stitches in an arc around the neck.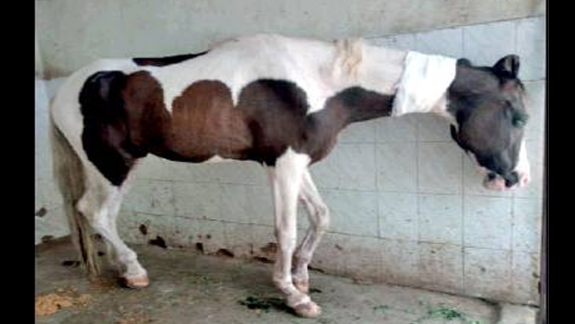 Abilekh, the horse from Nadukuppam, was being used to entertain visitors at Marina Beach. On Friday, the horse is likely to be discharged after a medical examination.
Police said S Rajesh, 35, of Nadukuppam in Triplicane makes a living organising horse rides on the Marina beach which gets him 1,000 per day. On June 24, Rajesh rushed to the stable, which is 100 meters from his house after a few said it had suffered an awful wound. Abilekh was one among the ten horses in the stable.
Rajesh is living in a rented home on Nadukuppam Sixth street with three children and owns three horses.
Mallika, a neighbor said "Rajesh used to treat Abilekh as his own child. He daily spent 800 to buy feed for the animal and took him to Marina beach in the evening. His business would go on till 9 pm".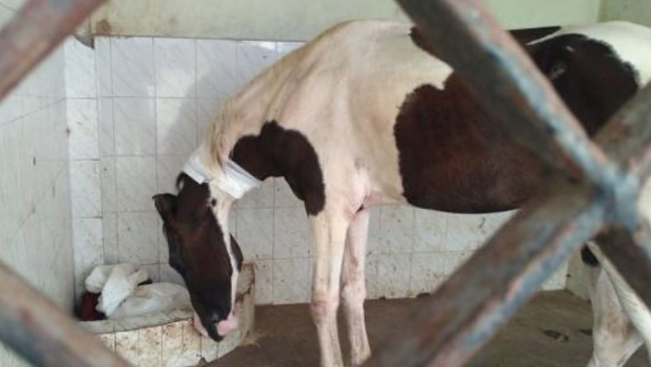 Abilekh was admitted to the hospital and was given 25 sutures on the neck. Hospital sources said that the cut was not too deep but Abilekh is stable and had began to take normal food.
A complaint with the Marina police station was lodged by the Rajesh on Wednesday, after which police arrested the duo and have launched a hunt for one more person.
The police registered a case under the Prevention of Cruelty to Animals Act. Following that an investigation was held in which police got to know that Rajesh had a fight with Gokul, from the same locality.
The fight was outcome of a incident back then two months ago when Gokul had broken a window of a car. Rajesh witnessed the incident and tipped off the car owner and police about the act which led to police interference. Gokul had to pay up for the damage. Since then he was trying to take revenge.
A police officer said that "They knew that Rajesh's only source of livelihood is the horse. They decided to kill the horse."
Also read: Not just the swimsuit round, but even beauty pageants need to go