Three New Moto Branded OS Watches To Be Out This Summer?
Moto Smart Watches: Moto Watch, Moto Watch One, Moto G Smartwatch Images leaked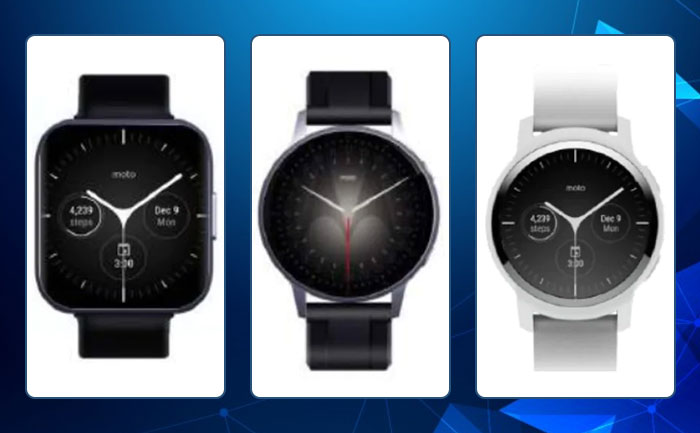 A Moto 360 smartwatch was released by a Canadian company called eBuyNow in early 2020. This was after a licensing deal with Motorola. Looks like there is more to come later this year. Yes new Moto-branded Wear OS devices are apparently on the way. A Twitter subscriber named Felipe Berhau has tweeted out some information about the new timepieces. he says that they are a part of a PDF presentation that he found online. Felipe calls himself the biggest Motorola collector and fan in the world.
Moto G smartwatch coming June 2021
Moto Watch and Motorola One Watch July 2021

— Felipe Berhau (@FelipeBerhau) February 26, 2021
Felipe Berhau, has leaked images showing the design of the Moto Watch, the Moto Watch One, and the Moto G Smartwatch. As per him, the Moto Watch, appears to come in a square-shaped design. Whereas the Moto Watch One and the Moto G Smartwatch are likely to come with a circular build.
Not gonna claim this is an exclusive since I got it from a sales presentation, but seems like a square-ish Moto Watch and a new @moto360 are coming soon. pic.twitter.com/2DWY758GWp

— Felipe Berhau (@FelipeBerhau) February 26, 2021
The Moto Watch appears to have a square display with curved glass protection. The Moto Watch One and Moto G Smartwatch, on the other hand, could feature circular displays. The Moto Watch One is also seen with thin bezels, while the Moto G Smartwatch appears to have a sporty look along with a thick frame.
Although there are no official details about the smartwatches, the Twitter user claims that the Moto G smartwatch will debut in June and the Moto Watch, as well as the Moto Watch One, will launch in July this year.
There has been no official confirmation as yet.
Also Read: Motorola Unveils The List Of Mobile Phones Which Will Receive Android 11 Update