Tika Utsav: Vaccinate all eligible people from April 11 to 14
Prime Minister Narendra Modi Declares Tika Utsav From April 11-14 For Eligible People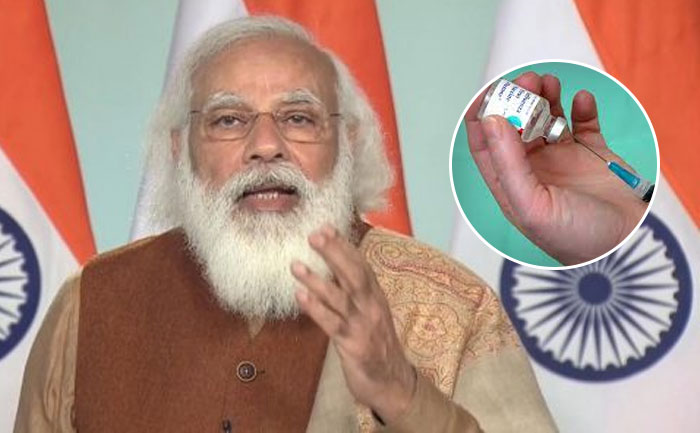 Prime Minister Narendra Modi on Thursday said states should observe a 'vaccine festival' or 'Tika Utsav'. The vaccine festival should be held between April 11-14. States should inoculate the maximum number of eligible beneficiaries against COVID-19 during the event.
"Our efforts should be to inoculate maximum eligible people during the 'Tika Utsav' (vaccination festival) between April 11-14," he said. The PM asked youngsters to help those above 45 years of age to get the jab as soon as possible. April 11 is the birth anniversary of noted social reformer Jyotirao Phule, he noted.
The PM was speaking at a virtual review meeting with chief ministers over the nationwide surge in viral infection. He also urged chief ministers to bolster their anti-Covid efforts for the next 2-3 weeks to control the spread of the virus. He urged them to strengthen efforts for the next 2-3 weeks to check the spread of the virus on a "war footing".
The PM asked the states to not bother much about positive cases but focus on more testing. He stressed the need for adopting measures like testing, tracking and treating. Also Covid-appropriate behaviour and Covid management to control the upsurge.
PM Modi also emphasized on creating micro-containment zones and increasing testing. "We must concentrate on micro-containment zones. In places where night curfew has been imposed, I would urge you to use the word 'Corona Curfew', to continue alertness about coronavirus. It will be better to start curfew timing from 9 pm or 10 pm till 5 am or 6 am," he added.
India on Thursday reported 1.26 lakh coronavirus cases – its highest ever single-day figure.
Also Read: CM Uddhav Thackeray to PM Modi: Allow citizens above 25 to get Covid vaccination