Tim Paine hits out at DRS, calling it a system 'not perfect'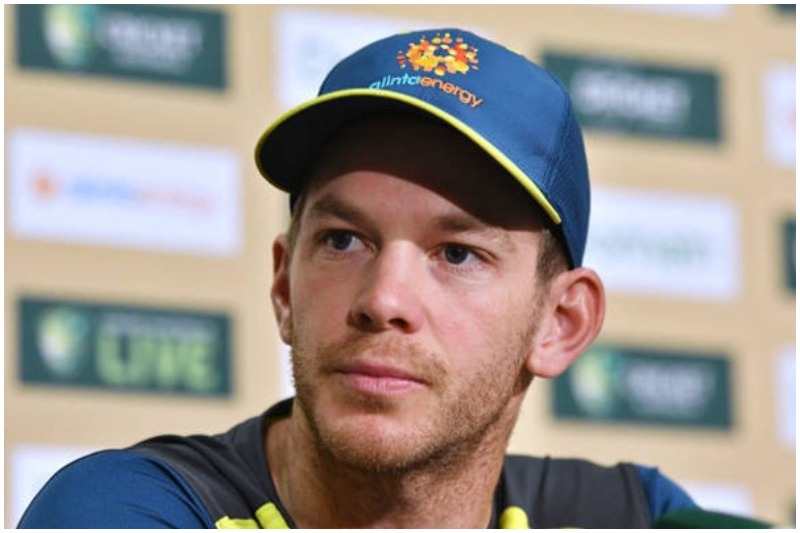 Australia's Test captain Tim Paine has criticised the Decision Review System (DRS), saying that it is frustrating to deal with a system which isn't "perfect".
There were indeed some moments of frustration for Australia in their 31-run loss to India in the first Test as many decisions went against them after they had sent it for review.
Indian vice-captain Ajinkya Rahane was dismissed early on the fourth day for just 17 runs but the decision was ruled in favour of the batsman when the TV replays showed that the ball had actually hit the front pad outside the off-stump line.
Pujara too had a similar experience when he was given out on 17 to off-spinner Nathan Lyon. This decision was overturned as well.
Initial replays showed that there wasn't any contact made between the ball and the bat or gloves and later, it was seen that the ball would have missed the bails.
Look, it's (DRS) not a perfect system and I haven't got the answers. It's just frustrating, I'd imagine it's frustrating for everyone. But it is what it is," said Paine, as quoted by the Sydney Morning Herald.
Also read: Mitchell Marsh determined to make a comeback after Perth Test snub
Paine initially had called these decisions, "interesting" and when asked as to why he felt so, Paine said, "I think everything. I don't want to talk about DRS. It's just – it is what it is.
"A lot of balls seem to be going over the top of the stumps, I know that, that live don't look like they are. So yeah, it is what it is."
Aaron Finch didn't use the DRS after being dismissed in Australia's second innings. Replays showed that the ball missed the gloves and later, Nathan Lyon was informed by third umpire Chris Gaffaney that there wasn't sufficient proof to change the decision.
"It's one of those things. You can't do much about it. We've been told Aaron's for instance would still not have been overturned. Yeah, the DRS is interesting.
"It's a bit different when the batters are out there, it's up to those two, isn't it? Aaron felt something on his glove, it ended up being his pad, that can happen.
"From a bowling and in-the-field perspective, we've got a process we go through with myself and the bowler. Nathan Lyon's at point a lot, he gives us the indication of height. You have to take everyone's piece of information and make good decisions. We got a couple wrong but that can happen," Paine said.
(Image credit-CricTracker)