Titanic: Alternative Ending Leaves Fans Amused. Watch Viral Video
The Alternative Ending to Kate Winslet and Leonardo Di Caprio's Titanic Is Extremely Hilarious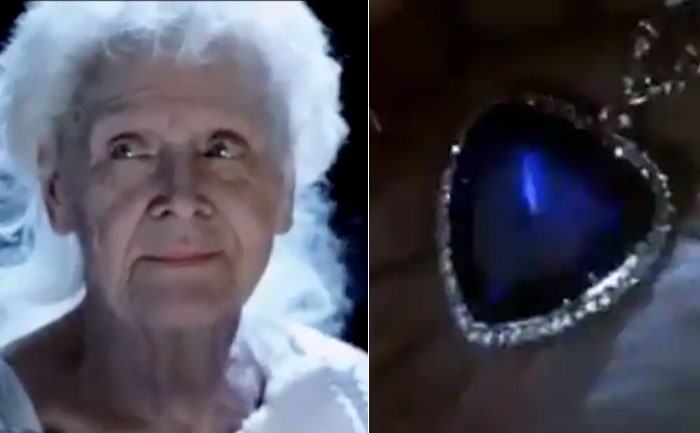 Kate Winslet and Leonardo Di Caprio as star-crossed lovers Rose and Jack in the 1997 film Titanic touched many hearts. The love story based on the background of the Titanic crash went on to a blockbuster hit. Titanic was nominated for 14 Academy Awards and won in 11 categories. Fans loved the romantic movie that ended with heartbreak for the lovers.
Now a video of an alternative ending to the classic is viral on social media, it has left fans amused. The video that has garnered 1.3 million views shows an alternative ending to Titanic.
As we all know in the original version, an older Rose (played by Gloria Stewart) throws the 'heart of the ocean' necklace overboard. But in the alternative ending, she is seen briefly places the priceless necklace in treasure hunter Brock Lovett's hands. She then flicks the necklace into the deep ocean.
Watch the viral video here:
For everyone that wants it, here is the full 10 minute Alternate ending https://t.co/n7Tfnx5wlA

— Pat Brennan (@patbrennan88) February 17, 2021
The video soon got a reaction from fans:
The alternate ending to Titanic is hilarious. This would have absolutely ruined the film for me pic.twitter.com/L3vSrSb72e

— Pat Brennan (@patbrennan88) February 16, 2021
it's this part that has me ON THE FLOOOOOOR 😭😭 pic.twitter.com/tEJ39K9gcX

— …plus an attitude like Tupac got. (@SONSPLASHA) February 17, 2021
So do you think with that ending it still would've won best picture and 11 Oscars? 🤣🤣

— Adarsh Rao (@adi1486) February 16, 2021
"THAT REALLY SUCKS LADY!!" 😂

— Joseph Wright (@Joegle) February 20, 2021
What do you think of this deleted scene? Let us know using the comments section.
Also Read: Here's the list of 25 best movies of all time ever made